Inspirational warrior quotes will motivate you to have an unbeatable mind and awaken your inner hero. I believe that we are all warriors with daily battle such as struggles, bad habits, or improve our personal lives, career etc. Hope these powerful quotes will uplift your spirit.
Table of Contents
Inspirational Warrior Quotes
The successful warrior is the average man, with laser like focus. Bruce Lee
Life's battles don't always go to the stronger or faster man, but soon or late the one who wins is the one who thinks he can! Walter D. Wintle
Every victorious warrior draws his strength from the highest source; his love. Tapan Ghosh
Warriors want a worthy opponent. There is no redress in fighting the pathetic. Donna Lynn Hopeponent
Cowards shrink from challenges, weaklings flee from them, but warriors wink at them. Matshona Dhliwayo
Weapons may be carried by creatures who are evil, dishonest, violent or lazy. The true warrior is good, gentle and honest. His bravery comes from within himself; he learns to conquer his own fears and misdeeds. Brian Jacques
If you're a true warrior, competition doesn't scare you. It makes you better. Andrew Whitworth
Generally speaking, the Way of the warrior is resolute acceptance of death. Miyamoto Musashi
I am a warrior and my competitor is myself.
I had a tendency to beat myself.
I bear to win against myself.
I need to criticize myself.
I have to contend against my feeling, my emotions for everything which makes me weak.
Hell yeah, I am going to win this battle.
There is no redress in fighting the pathetic. Donna Lynn Hope
A warrior never worries about his fear. Carlos Castaneda
I know what I'm capable of; I am a soldier now, a warrior. I am someone to fear, not hunt. Pittacus Lore
Victorious warriors win first and then go to war, while defeated warriors go to war first and then seek to win. Sun Tzu
Victory is reserved for those who are willing to pay its price. Sun Tzu
The true soldier fights not because he hates what is in front of him, but because he loves what is behind him. G.K. Chesterton
A warrior has to believe, otherwise he cannot activate his intent positively. Théun Mares
The warrior stands, ready to defend, ready to fight for those he serves. He is a warrior of virtue, a knight of conscience. He is who we all wish to be. Anthony T. Hincks
Some Warriors look fierce, but are mild. Some seem timid, but are vicious. Look beyond appearances; position yourself for the advantage. Deng Ming-Dao
There is no greater warrior than a mother protecting her child. N. K. Jemisin
I'm a warrior for the middle class. Barack Obama
A warrior lives by acting, not by thinking about acting, nor by thinking about what he will think when he has finished acting. Carlos Castaneda
And now, born from the ashes, she's a warrior in bloodied black. Amie Kaufman
One by one she slew her fears, and then planted a flower garden over their graves. John Mark Green
Every single girl, whether we want to recognize it or not, is a warrior. Marjorie Liu
If a lion turned every time small dogs barked at it, it would be the laughing stock of the jungle. Matshona Dhliwayo
Refocus and recharge with these lion motivational quotes.
Greatest Warrior Quotes
A warrior accepts the challenges of life in true humility. No matter what his destiny may be, it can never be a cause for discontent, but a living challenge which it is his privilege to surmount. Théun Mares
It is not enough to win a war; it is more important to organize the peace.
Warriors should suffer their pain silently. Erin Hunter
The more you sweat in training, the less you will bleed in battle. Motto of Navy Seals
To be a warrior is to learn to be genuine in every moment of your life. Chogyam Trungpa
Our greatest glory is not in never falling, but in rising every time we fall. Confucius
A warrior does not give up what he loves, he finds the love in what he does. Dan Millman
I'm a warrior when it comes to pursuing roles. Daniel Day Lewis
Do not pray for an easy life, pray for the strength to endure a difficult one.Bruce Lee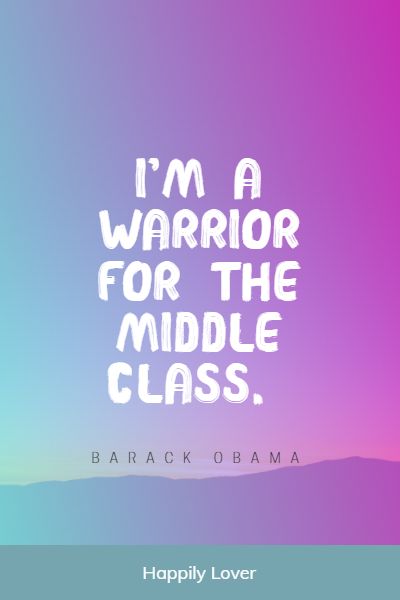 The bravest warriors know when to retreat. Maureen Joyce Connolly
Life can sometimes get the best of you but your state of mind determines your outcome. Sanjo Jendayi
A warrior seeks to act rather than talk. Carlos Castaneda
If a warrior is to succeed at anything, the success must come gently, with a great deal of effort but with no stress or obsession. Carlos Castaneda
A warrior has to believe, for belief is an essential part of his being. Théun Mares
We don't rise to the level of our expectations, we fall to the level of our training. Archilochus
Every great warrior must learn to endure and overcome the adversities of life. Lailah Gifty Akita
Go to the battlefield firmly confident of victory and you will come home with no wounds whatsoever. Uesugi Kenshin
The only thing a warrior cannot fight is her own fierce nature. Bianca Marais
You never know how strong you are, until being strong is your only choice. Bob Marley
All men are warriors. And life for everything in our universe is nothing but war. David Zindell
Protecting yourself is self-defense. Protecting others is warriorship. Bohdi Sanders
And when you feel frustrated, inspiring moving on quotes will remind you to appreciate the beauty around you.
Powerful Warrior Quotes
Never forget about your inner warrior; sometimes she's all you have. Mozelle Barr Martin
Take a chance and risk it all or play it safe and suffer defeat. Pittacus Lore
Any great warrior is also a scholar, and a poet, and an artist. Steven Seaga
Warriors train, everyone else works out. Lahong Guro Earles
Ideas are the great warriors of the world, and a war that has no idea behind it is simply a brutality. James A. Garfield
Winning is not everything, but wanting to win is. Vince Lombardi
He who conquers himself is the mightiest warrior. Confucius
Nothing can resist a human will that will stake its very existence on its purpose. Benjamin Disraeli
Let your plans be dark and as impenetrable as night, and when you move, fall like a thunderbolt. Sun Tzu
The true warrior isn't immune to fear. She fights in spite of it. Francesca Lia Block
A Warrior of Light does not postpone making decisions. Paulo Coelho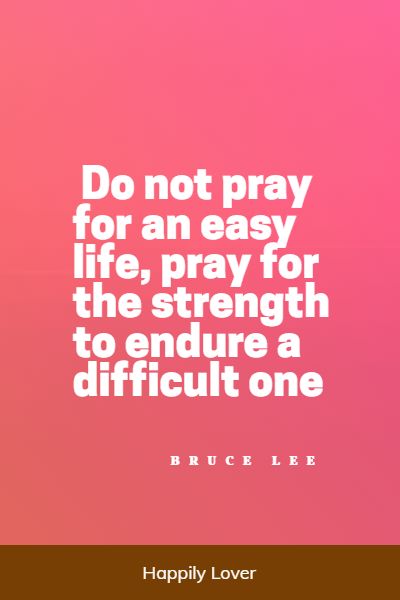 The basic difference between an ordinary man and a warrior is that a warrior takes everything as a challenge while an ordinary man takes everything as a blessing or a curse. Carlos Castaneda
Don't let hollow heroes distract you from saving yourself. Nikki Rowe
Fate whispers to the warrior, You can not withstand the storm. The warrior whispers back,'I am the storm. Jake Remington
Never strike out of anger if, at all possible, this will give your enemy the advantage and strengthen his resolve and psyche. Soke Behzad Ahmadi
Out of every one hundred men, ten shouldn't even be there, eighty are just targets, nine are the real fighters, and we are lucky to have them, for they make the battle. Ah, but the one, one is a warrior, and he will bring the others back. Heraclitus
Consider your goal like a war to win and use whatever strategies you know to win. Bangambiki Habyarimana
War must be, while we defend our lives against a destroyer who would devour all; but I do not love the bright sword for its sharpness, nor the arrow for its swiftness, nor the warrior for his glory. I love only that which they defend. J.R.R. Tolkien
The path of the Warrior is lifelong, and mastery is often simply staying on the path. Richard Strozzi Heckler
The most beautiful people we have known are those who have known defeat, known suffering, known struggle, known loss, and have found their way out of the depths. These persons have an appreciation, a sensitivity, and an understanding of life that fills them with compassion, gentleness, and a deep loving concern. Beautiful people do not just happen. Elisabeth Kübler Ross
Within every woman exists a warrior. Really. Jessica Bennett
Pain is temporary. It may last a minute, or an hour, or a day, or a year, but eventually it will subside and something else will take its place. If I quit, however, it lasts forever. That surrender, even the smallest act of giving up, stays with me. So when I feel like quitting, I ask myself, which would I rather live with?Lance Armstrong
The two most powerful warriors are patience and time. Leo Tolstoy
The wise warrior avoids the battle. Sun Tzu
A warrior's greatest enemy can also be his greatest teacher. Taran Matharu
Courage, above all things, is the first quality of a warrior. Karl von Clausewitz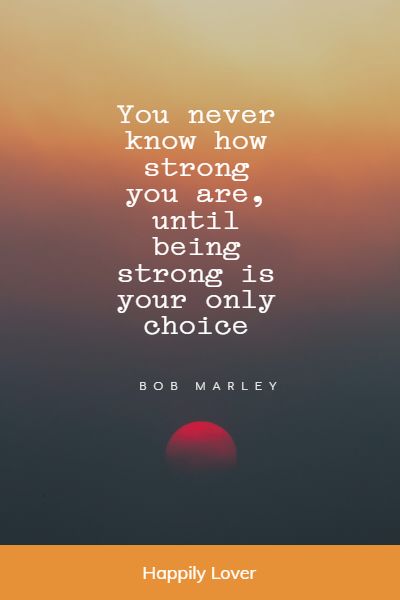 You can have anything you want if you want it badly enough. You can be anything you want to be, do anything you set out to accomplish if you hold to that desire with singleness of purpose. Abraham Lincoln
Luck is simply the advantage a true warrior gains in excuting the correct course of action. R.A. Salvatore
You may encounter many defeats, but you must not be defeated. In fact, it may be necessary to encounter the defeats, so you can know who you are, what you can rise from, how you can still come out of it. Maya Angelou