Being romantic is about expressing love and dedication in a way that involves kindness, attention, and shared activities. You should show your strong attraction and feelings towards your partner, but first, you also need take care of yourself. At the end, a happy person will make their partner happy, too.
There are endless ways to add romance and spice to your relationship in ways that remind your sweetheart that you cherish, love and care. Famous romantic quotes will make you swoon and keep the love alive.
HappilyLover Presents:
Transform Your Relationships with Self-love! Learn how nurturing self-acceptance can lead to more fulfilling connections. This e-book guides you on an empowering path to self-discovery and relational bliss.
Start Your Journey to Self-Love Now!
Feelings can be hard to express, but with quotes about loving someone, you can put into words. From heart touching love lines to long distance relationship quotes, these best quotes about love capture what's so special about a deep and meaningful connection.
Table of Contents
Romantic Love Quotes
The greatest happiness of life is the conviction that we are loved; loved for ourselves, or rather, loved in spite of ourselves. – Victor Hugo
There is never a time or place for true love. It happens accidentally, in a heartbeat, in a single flashing, throbbing moment. – Sarah Dessen, The Truth About Forever
Love takes off masks that we fear we cannot live without and know we cannot live within. – James Baldwin
Love yourself first and everything else falls into line. You really have to love yourself to get anything done in this world. – Lucille Ball
I have found the paradox, that if you love until it hurts, there can be no more hurt, only more love. – Mother Teresa
I saw that you were perfect, and so I loved you. Then I saw that you were not perfect and I loved you even more. – Angelita Lim
You know you're in love when you can't fall asleep because reality is finally better than your dreams. – Dr. Seuss
Love is that condition in which the happiness of another person is essential to your own. – Robert A. Heinlein
Don't settle for a relationship that won't let you be yourself. – Oprah Winfrey
HappilyLover Presents:
Unlock the Secret to Stronger Relationships with Self-Love! Explore how self-esteem shapes your interactions. This e-book offers essential insights into building a compassionate relationship with yourself, paving the way for healthier and happier connections with others.
Download Your Guide to Self-Love & Relational Harmony!
I'm selfish, impatient and a little insecure. I make mistakes, I am out of control and at times hard to handle. But if you can't handle me at my worst, then you sure as hell don't deserve me at my best. – Marilyn Monroe
Once the realization is accepted that even between the closest human beings infinite distances continue, a wonderful living side by side can grow, if they succeed in loving the distance between them which makes it possible for each to see the other whole against the sky. – Rainer Maria Rilke
'There is no pretending,' Jace said with absolute clarity. 'I love you, and I will love you until I die, and if there is life after that, I'll love you then.' – Cassandra Clare, City of Glass
The most important thing in life is to learn how to give out love, and to let it come in. – Morrie Schwartz
Only time can heal your broken heart, just as only time can heal his broken arms and legs. – Miss Piggy
Better to have loved and lost than never to have loved at all. – Ernest Hemingway
We love the things we love for what they are. – Robert Frost
Love will find a way through paths where wolves fear to prey. – Lord Byron
If I know what love is, it is because of you. – Herman Hesse
You know that when I hate you, it is because I love you to a point of passion that unhinges my soul. – Julie de Lespinasse
I love you without knowing how, or when, or from where. I love you simply, without problems or pride: I love you in this way because I do not know any other way of loving but this, in which there is no I or you. – Pablo Neruda, 100 Love Sonnets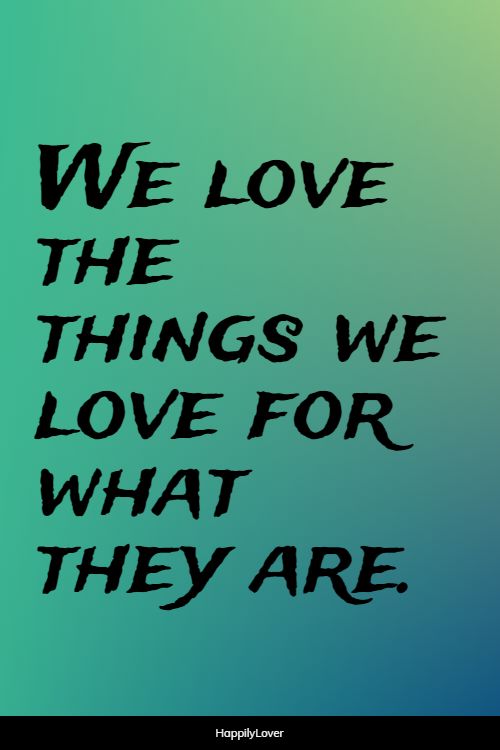 Your hand touching mine. This is how galaxies collide. – Sanober Khan
Promise me you'll never forget me, because if I thought you would, I'd never leave. – A.A. Milne, The Complete Tales Of Winnie-The-Pooh
The best thing to hold onto in life is each other. – Audrey Hepburn
I am who I am because of you. You are every reason, every hope, and every dream I've ever had. – The Notebook
Two people in love, alone, isolated from the world, that's beautiful. – Milan Kundera
I crossed a thousand leagues to come to you, and lost the best part of me along the way. Don't tell me to leave. – George R.R. Martin, A Storm of Swords
I love you not because of who you are, but because of who I am when I am with you. – Roy Croft
Love is a friendship set to music. – Joseph Campbell
We are shaped and fashioned by what we love. – Johann Wolfgang von Goethe
It's better to be unhappy alone than unhappy with someone. – Marilyn Monroe
The greater your capacity to love, the greater your capacity to feel the pain. – Jennifer Aniston
HappilyLover Presents:
Elevate Your Relationships Through the Power of Self-Love. Learn how to cultivate self-worth and authenticity, creating a foundation for more genuine and supportive relationships.
Embark on Your Self-Love Adventure Today!
Hearts will never be practical until they are made unbreakable. – The Wizard of Oz
It was a million tiny little things that, when you added them all up, they meant we were supposed to be together… and I knew it. – Tom Hanks, Sleepless In Seattle
Love means never having to say you're sorry. – Ali MacGraw, Love Story
Darkness cannot drive out darkness: only light can do that. Hate cannot drive out hate: only love can do that. – Martin Luther King Jr.
To be brave is to love unconditionally without expecting anything in return. – Madonna
Your heart is free, have the courage to follow it. – Braveheart
When we are in love we seem to ourselves quite different from what we were before. – Blaise Pascal
Love in its essence is spiritual fire. – Seneca
The way to love anything is to realize that it may be lost. – Gilbert K. Chesterton
You can't force love, I realized. It's there or it isn't. If it's not there, you've got to be able to admit it. If it is there, you've got to do whatever it takes to protect the ones you love. – Richelle Mead, Frostbite
For the two of us, home isn't a place. It is a person. And we are finally home. – Stephanie Perkins, Anna And The French Kiss
But love, I've come to understand, is more than three words mumbled before bedtime. Love is sustained by action, a pattern of devotion in the things we do for each other every day. – Nicholas Sparks, The Wedding
HappilyLover Presents:
Transform Your Love Life by Starting with Yourself! Understand how self-love impacts every relationship. This e-book provides practical tools and exercises to build your self-esteem and enhance your connections with those around you.
Begin Your Path to Better Relationships!
Anyone who falls in love is searching for the missing pieces of themselves. So anyone who's in love gets sad when they think of their lover. It's like stepping back inside a room you have fond memories of, one you haven't seen in a long time. – Haruki Murakami
It takes courage to love, but pain through love is the purifying fire which those who love generously know. We all know people who are so much afraid of pain that they shut themselves up like clams in a shell and, giving out nothing, receive nothing and therefore shrink until life is a mere living death. – Eleanor Roosevelt
If I had a flower for every time I thought of you… I could walk through my garden forever. – Alfred Tennyson
Take my hand, take my whole life too. For I can't help falling in love with you. – Elvis Presley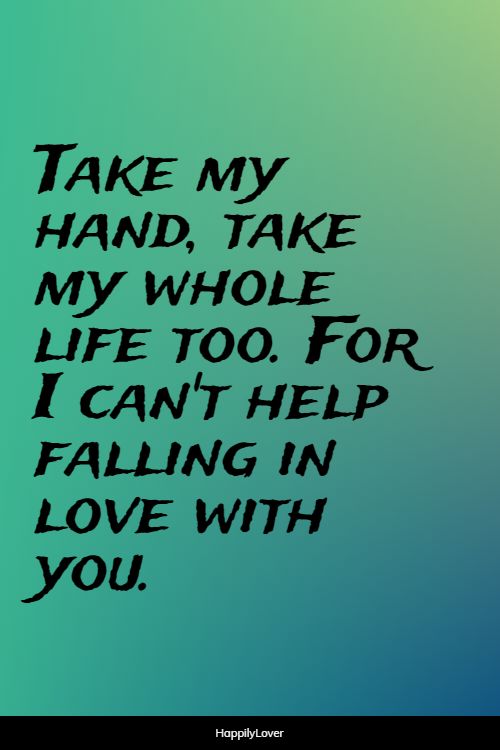 If you live to be a hundred, I want to live to be a hundred minus one day so I never have to live without you. – A. A. Milne
Don't brood. Get on with living and loving. You don't have forever. – Leo Buscaglia
Love recognizes no barriers. It jumps hurdles, leaps fences, penetrates walls to arrive at its destination full of hope. – Maya Angelou
Lost love is still love. It takes a different form, that's all. You can't see their smile or bring them food or tousle their hair or move them around a dance floor. But when those senses weaken another heightens. Memory. Memory becomes your partner. You nurture it. You hold it. You dance with it. – Mitch Albom
I refuse to let what happened to me make me bitter. I still completely believe in love and I'm open to anything that will happen to me. – Nicole Kidman
Love to me is someone telling me, 'I want to be with you for the rest of my life, and if you needed me to I'd jump out of a plane for you.' – Jennifer Lopez
Don't forget I'm just a girl, standing in front of a boy, asking him to love her. – Notting Hill
Love is just a word, but you bring it definition. – Eminem
You're the closest to heaven, that I'll ever be. – Goo Goo Dolls
You are the finest, loveliest, tenderest, and most beautiful person I have ever known and even that is an understatement. – F. Scott Fitzgerald
I will never stop trying. Because when you find the one… you never give up. – Crazy, Stupid, Love
It's always better when we're together. – Jack Johnson
Pleasure of love lasts but a moment. Pain of love lasts a lifetime. – Bette Davis
HappilyLover Presents:
Find Love Outside by Cultivating it Within! 'Self-Love: The Journey to Embrace Your Essence' is your roadmap to nurturing a deep sense of self-worth and bringing that love into every relationship you have.
Nurture Your Inner Self – Download Now!
The very essence of romance is uncertainty. – Oscar Wilde
Attraction is not an option. – Neil Strauss
There is only one happiness in this life, to love and be loved. – George Sand
Your task is not to seek for love, but merely to seek and find all the barriers within yourself that you have built against it. – Rumi
Love is of all passions the strongest, for it attacks simultaneously the head, the heart and the senses. – Lao Tzu
You know it's love when all you want is that person to be happy, even if you're not part of their happiness. – Julia Roberts
At the touch of love everyone becomes a poet. – Plato
One word frees us of all the weight and pain of life: That word is love. – Sophocles
So, I love you because the entire universe conspired to help me find you. – Paulo Coehlo
They say when you are missing someone that they are probably feeling the same, but I don't think it's possible for you to miss me as much as I'm missing you right now. – Edna St. Vincent Millay
When you arise in the morning, think of what a precious privilege it is to be alive – to breathe, to think, to enjoy, to love. – Marcus Aurelius
The best and most beautiful things in this world cannot be seen or even heard, but must be felt with the heart. – Helen Keller
Keep love in your heart. A life without it is like a sunless garden when the flowers are dead. – Oscar Wilde
I've been in love with you since the very beginning. You asked why there isn't anyone else in my life, and the reason … is you. – Julie James
Love is a rebellious bird that nobody can tame. – Veronica Rossi, Through the Ever Night
Love is a promise; love is a souvenir, once given never forgotten, never let it disappear. – John Lennon
Life is messy. Love is messier. – Catch and Release
I'm scared of walking out of this room and never feeling the rest of my whole life the way I feel when I'm with you. – Dirty Dancing
I love you for all that you are, all that you have been and all that you will be. – Unknown
I wasn't expecting you. I didn't think that we would end up together. The single most extraordinary thing I've ever done with my life is fall in love with you. I've never been seen so completely, loved so passionately and protected so fiercely. – This Is Us
Two are better than one. – Ecclesiastes 4:9
I've tried so many times to think of a new way to say it, and it's still I love you. – Zelda Fitzgerald
When you realize you want to spend the rest of your life with somebody, you want the rest of your life to start as soon as possible. – When Harry Met Sally
A book without words is like love without a kiss; it's empty. – Andrew Wolfe
Love is absolute loyalty. People fade, looks fade, but loyalty never fades. You can depend so much on certain people; you can set your watch by them. And that's love, even if it doesn't seem very exciting. – Sylvester Stallone
To love. To be loved. To never forget your own insignificance. To never get used to the unspeakable violence and the vulgar disparity of life around you. To seek joy in the saddest places. To pursue beauty to its lair. To never simplify what is complicated or complicate what is simple. To respect strength, never power. Above all, to watch. To try and understand. To never look away. And never, never to forget. – Arundhati Roy, The Cost Of Living
Romance is the glamour which turns the dust of everyday life into a golden haze. – Elinor Glyn
When love is not madness it is not love. – Pedro Calderon de la Barca
To love at all is to be vulnerable. Love anything and your heart will be wrung and possibly broken. If you want to make sure of keeping it intact you must give it to no one, not even an animal. Wrap it carefully round with hobbies and little luxuries; avoid all entanglements. Lock it up safe in the casket or coffin of your selfishness. But in that casket, safe, dark, motionless, airless, it will change. It will not be broken; it will become unbreakable, impenetrable, irredeemable. To love is to be vulnerable. – C.S. Lewis, The Four Loves
Famous Romantic Quotes
My soul will find yours. – Jude Deveraux
The only thing we never get enough of is love; and the only thing we never give enough of is love. – Henry Miller
Lots of people want to ride with you in the limo, but what you want is someone who will take the bus with you when the limo breaks down. – Oprah Winfrey
You yourself, as much as anybody in the entire universe, deserve your love and affection. – Buddha
I love you and that's the beginning and end of everything. – F. Scott Fitzgerald
My soul and your soul are forever tangled. – N.R. Hart
I love you more than I have ever found a way to say to you. – Ben Folds
I have found the one whom my soul loves. – Song of Solomon 3:4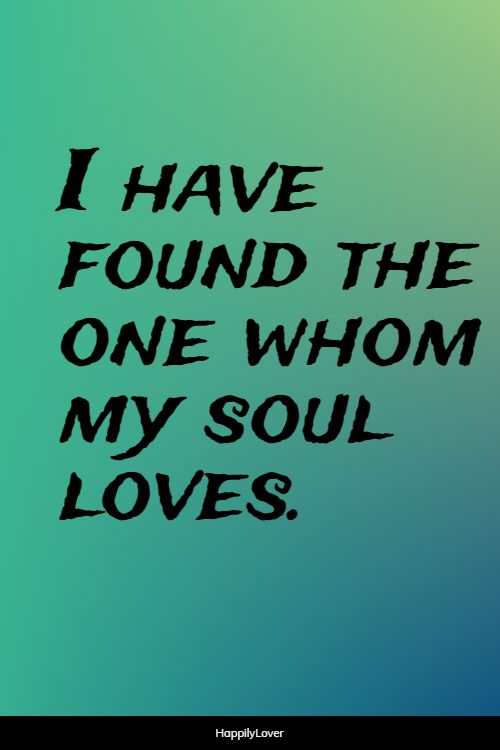 Sometimes all you need is a hug from the right person and all your stress will melt away. – Unknown
In all the world, there is no heart for me like yours. In all the world, there is no love for you like mine. – Maya Angelou
The heart wants what it wants. There's no logic to these things. You meet someone and you fall in love and that's that. – Woody Allen
Love looks not with the eyes, but with the mind, and therefore is winged Cupid painted blind. – William Shakespeare
We accept the love we think we deserve. – Stephen Chbosky
Life without love is like a tree without blossoms or fruit. – Khalil Gibran
'Tis better to have loved and lost than never to have loved at all. – Alfred Lord Tennyson
Love many things, for therein lies the true strength, and whosoever loves much performs much, and can accomplish much, and what is done in love is done well. – Vincent Van Gogh
You don't love someone for their looks, or their clothes or for their fancy car, but because they sing a song only you can hear. – Oscar Wilde
Every heart sings a song, incomplete, until another heart whispers back. Those who wish to sing always find a song. At the touch of a lover, everyone becomes a poet. – Plato
Never close your lips to those whom you have already opened your heart. – Charles Dickens
If you remember me, then I don't care if everyone else forgets. – Haruki Murakami
Love is when you sit beside someone doing nothing, yet you feel perfectly happy. – Unknown
He's more myself than I am. Whatever our souls are made of, his and mine are the same. – Emily Bronte
You are, and always have been, my dream. – Nicholas Sparks
I love that you are the last person I want to talk to before I go to sleep at night. – When Harry Met Sally
Love is composed of a single soul inhabiting two bodies. – Aristotle
What is love? It is the morning and the evening star. – Sinclair Lewis
True love is rare, and it's the only thing that gives life real meaning. – Nicholas Sparks, Message in a Bottle
We loved with a love that was more than love. – Edgar Allan Poe
I am not sure where it is within us that our souls rest, but I do know that mine has been calling out to yours for as long as I have been able to draw air. – Gareth Egan
The art of love is largely the art of persistence. – Albert Ellis
If you would be loved, love, and be loveable. – Benjamin Franklin
Friends show their love in times of trouble, not in happiness. – Euripides
Love does not dominate; it cultivates. – Johann Wolfgang von Goethe
Tis better to have loved and lost than never to have loved at all. – Alfred Tennyson
The best way to mend a broken heart is time and girlfriends. – Gwyneth Paltrow
Love is a fire. But whether it is going to warm your heart or burn down your house, you can never tell. – Joan Crawford
It is not a lack of love, but a lack of friendship that makes unhappy marriages. – Friedrich Neitzsche
A simple 'I love you' means more than money. – Frank Sinatra
Love is an untamed force. When we try to control it, it destroys us. When we try to imprison it, it enslaves us. When we try to understand it, it leaves us feeling lost and confused. – Paulo Coelho
I have decided to stick with love. Hate is too great a burden to bear. – Martin Luther King, Jr.
A healthy self-love means we have no compulsion to justify to ourselves or others why we take vacations, why we sleep late, why we buy new shoes, why we spoil ourselves from time to time. We feel comfortable doing things which add quality and beauty to life. – Andrew Matthews
When I saw you I fell in love, and you smiled because you knew. – Arrigo Boito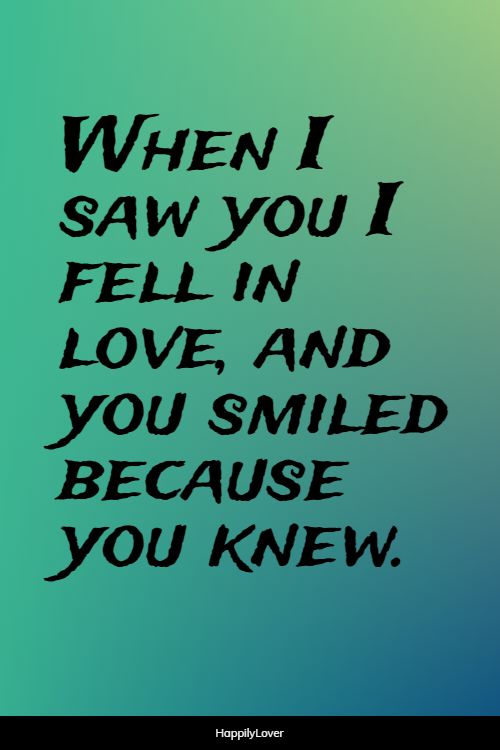 And it was as if our lives collided in an unbelievable exquisite mess. – Gareth Egan, The Chaos In-Between
If you love somebody, let them go, for if they return, they were always yours. If they don't, they never were. – Kahlil Gibran
Here it's safe, here it's warm. Here the daisies guard you from every harm. Here your dreams are sweet and tomorrow brings them true. Here is the place where I love you. – Suzanne Collins, The Hunger Games
Just because I'm not forever by your side doesn't mean that's not precisely where I want to be. – Stephanie Laurens
If you find someone you love in your life, then hang on to that love. – Princess Diana
I need you like a heart needs a beat. – One Republic
Our love is like the wind. I can't see it, but I can feel it. – A Walk to Remember
Loving you never was an option. It was a necessity. – Truth Devour
I would rather spend one lifetime with you, than face all the ages of this world alone. – J.K.K. Tolken
My love for you has no depth, its boundaries are ever-expanding. – Christina White
When I see your face, there's not a thing that I would change, 'cause you're amazing – just the way you are. – Bruno Mars
Because of you, I can feel myself slowly, but surely, becoming the me I have always dreamed of being. – Tyler Knott Gregson
We are most alive when we're in love. – John Updike
The love we give away is the only love we keep. – Elbert Hubbard
The giving of love is an education in itself. – Eleanor Roosevelt
The more one judges, the less one loves. – Honore de Balzac
Love is so short, forgetting is so long. – Pablo Neruda
I like to believe that love is a reciprocal thing, that it can't really be felt, truly, by one. – Sean Penn
When you break up, your whole identity is shattered. It's like death. – Dennis Quaid
Love is blind. It will take over your mind. What you think is love, is truly not. You need to elevate your mind. – Eve
And in the end, the love you take, is equal to the love you make. – Paul McCartney
Being deeply loved by someone gives you strength, while loving someone deeply gives you courage. – Lao Tzu
Love is needing someone. Love is putting up with someone's bad qualities because they somehow complete you. – Sarah Dessen The best love is the kind that awakens the soul; that makes us reach for more, that plants the fire in our hearts and brings peace to our minds. That's what I hope to give you forever. – The Notebook
The most beautiful people we have known are those who have known defeat, known suffering, known struggle, known loss, and have found their way out of the depths. These persons have an appreciation, a sensitivity and an understanding of life that fills them with compassions, gentleness, and a deep loving concern. Beautiful people do not just happen. – Elizabeth Kubler-Ross
I am my beloved's and my beloved is mine. – Song of Solomon 6:3
And in her smile I see something more beautiful than the stars. – Across the Universe
It was love at first sight, at last sight, at ever and ever sight. – Vladimir Nabokov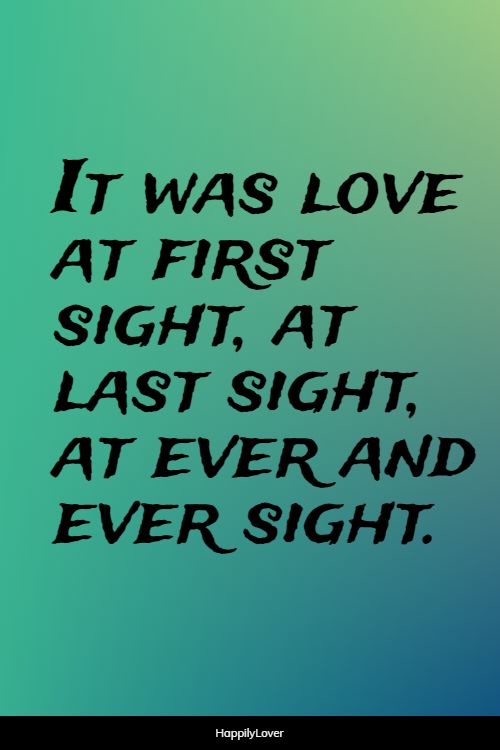 In real love you want the other person's good. In romantic love you want the other person. – Margaret Anderson
A kiss is a lovely trick designed by nature to stop speech when words become superfluous. – Ingrid Bergman
There are two basic motivating forces: fear and love. When we are afraid, we pull back from life. When we are in love, we open to all that life has to offer with passion, excitement and acceptance. – John Lennon
I fell in love the way you fall asleep: slowly, and then all at once. – John Green, The Fault In Our Stars
Her heart was wild, but I didn't want to catch it, I wanted to run with it, to set mine free. – Atticus
A soulmate's purpose is to shake you up, tear apart your ego a little bit, show you your obstacles and addictions, break your heart open so new light can get in, make you so desperate and out of control that you have to transform your life, then introduce you to your spiritual master … – Elizabeth Gilbert, Eat, Pray, Love
The Most Romantic Sayings
Nobody has ever measured, not even poets, how much the heart can hold. – Zelda Fitzgerald
When someone loves you, the way they say your name is different. You know that your name is safe in their mouth. – Jess C. Scott, The Intern
You're always with yourself, so you might as well enjoy the company. – Diane Von Furstenberg
Immature love says: 'I love you because I need you.' Mature love says 'I need you because I love you.' – Erich Fromm
The deeper that sorrow carves into your being, the more joy you can contain. Is not the cup that holds your wine the very cup that was burned in the potter's oven? And is not the lute that soothes your spirit, the very wood that was hollowed with knives? When you are joyous, look deep into your heart and you shall find it is only that which has given you sorrow that is giving you joy. When you are sorrowful look again in your heart, and you shall see in truth that you are weeping for that which has been your delight. – Kahlil Gibran
Come live in my heart and pay no rent. – Samuel Lover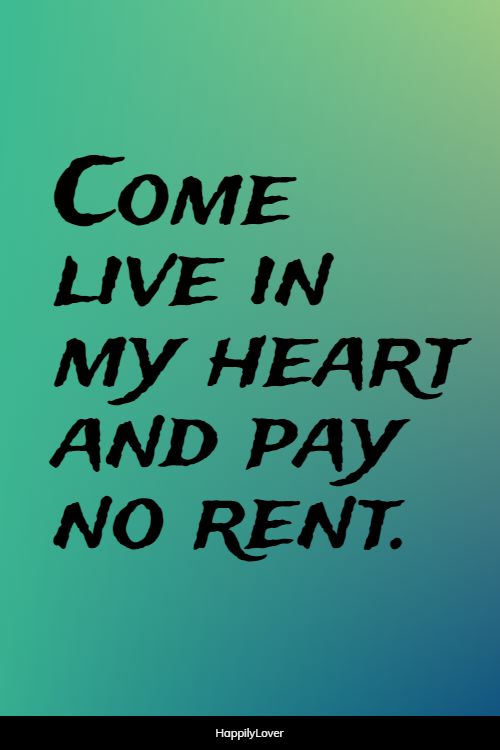 So it's not gonna be easy. It's going to be really hard; we're gonna have to work at this everyday, but I want to do that because I want you. I want all of you, forever, everyday. You and me … every day. – Nicholas Sparks, The Notebook
Love does not consist in gazing at each other, but in looking outward together in the same direction. – Antoine de Saint-Exupery
You're always the first and the last thing on this heart of mine. No matter where I go, or what I do, I'm thinking of you. – Dierks Bentley
True love is putting someone else before yourself. – Frozen
If I had to choose between breathing and loving you I would use my last breath to tell you I love you. – DeAnna Anderson
Love is an emotion experienced by the many and enjoyed by the few. – Author Unknown
And he took her in his arms and kissed her under the sunlit sky, and he cared not that they stood high upon the walls in the sight of many. – J.R.R. Tolkien
Any man who can drive safely while kissing a pretty girl is simply not giving the kiss the attention it deserves. – Albert Einstein
For thousands of nights I dreamed of making love to you. No man on earth has ever hated sunrise as I do. – Lisa Kleypas, Again the Magic
In vain have I struggled. It will not do. My feelings will not be repressed. You must allow me to tell you how ardently I admire and love you. – Jane Austen, Pride And Prejudice
Once upon a time there was a boy who loved a girl and her laughter was a question he wanted to spend his whole life answering. – Nicole Krauss, The History Of Love
Oh, how a quiet love can drown out every fear. – Jessica Katoff
You are the one girl that made me risk everything for a future worth having. – Simone Elkeles, Perfect Chemistry
Love is when you meet someone who tells you something new about yourself. – Andre Breton
A friend is someone who knows all about you and still loves you. – Elbert Hubbard
I found in my research that the biggest reason people aren't more self-compassionate is that they are afraid they'll become self-indulgent. They believe self-criticism is what keeps them in line. Most people have gotten it wrong because our culture says being hard on yourself is the way to be. – Kristen Neff
All that you are is all that I'll ever need. – Ed Sheeran
I love being one half of a romantic couple. – Julianna Margulies
I love you. You… you complete me. – Jerry Maguire
The real lover is the man who can thrill you by kissing your forehead or smiling into your eyes or just staring into space. – Marilyn Monroe
Love is being stupid together. – Paul Valery
Love is a better teacher than duty. – Albert Einstein
True love comes quietly, without banners or flashing lights. If you hear bells, get your ears checked. – Erich Segal
If you aren't good at loving yourself, you will have a difficult time loving anyone, since you'll resent the time and energy you give another person that you aren't even giving to yourself. – Barbara De Angelis
The greatest healing therapy is friendship and love. – Hubert H. Humphrey
'You're dangerous,' he says. 'Why?' 'Because you make me believe in the impossible.' – Simone Elkeles, Rules of Attraction
Remember to hold hands and cherish the moment for someday that person might not be there again. Give time to love, give time to speak! And give time to share the precious thoughts in your mind. – Bob Moorehead
Every person has to love at least one bad partner in their lives to be truly thankful for the right one. – Unknown
There came a time when the risk to remain tight in the bud was more painful than the risk it took to blossom. – Anaïs Nin
Love is what you've been through with somebody. – James Thurber
The best proof of love is trust. – Joyce Brothers
A woman knows the face of the man she loves as a sailor knows the open sea. – Honore de Balzac
When I loved myself enough, I began leaving whatever wasn't healthy. This meant people, jobs, my own beliefs and habits – anything that kept me small. My judgment called it disloyal. Now I see it as self-loving. – Kim McMillen
Fortune and love favor the brave. – Ovid
For small creatures such as we the vastness is bearable only through love. – Carl Sagan
To love is nothing. To be loved is something. But to love and be loved, that's everything. – T. Tolis
Love is not only something you feel, it is something you do. – David Wilkerson
Loving people live in a loving world. Hostile people live in a hostile world. Same world. – Wayne Dyer
To be your friend was all I ever wanted; to be your lover was all I ever dreamed. – Valerie Lombardo
When I look into your eyes, I know I have found the mirror of my soul. – Joey W. Hill
A boy is holding a girl so very tight in his arms tonight. – Edward VIII
You know it's true. Everything I do, I do it for you. – Bryan Adams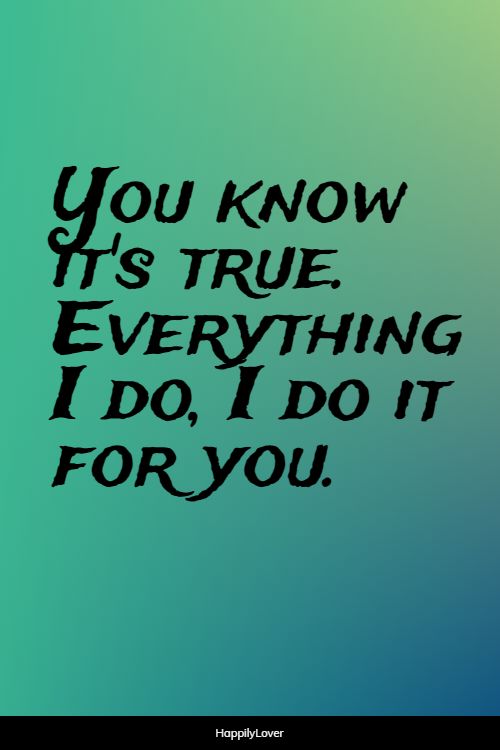 To me, you are perfect. – Love Actually
I think I'd miss you even if we never met. – The Wedding Date
Life is not the amount of breaths you take, it's the moments that take your breath away. – Hitch
You're nothing short of my everything. – Ralph Block
Love never dies a natural death. It dies because we don't know how to replenish its source. It dies of blindness and errors and betrayals. It dies of illness and wounds; it dies of weariness, of witherings, of tarnishings. – Anaïs Nin
Where there is love there is life. – Mahatma Gandhi
Long Romantic Quotes
It was rather beautiful: the way he put her insecurities to sleep. The way he dove into her eyes and starved all the fears and tasted all the dreams she kept coiled beneath her bones. – Christopher Poindexter
If you gave someone your heart and they died, did they take it with them? Did you spend the rest of forever with a hole inside you that couldn't be filled? – Jodi Picoult, Nineteen Minutes
I loved you like a man loves a woman he never touches, only writes to, keeps little photographs of. – Charles Bukowski, Love Is A Dog From Hell
One day you will kiss a man you can't breathe without and find that breath is of little consequence. – Karen Marie Moning, Bloodfever
You've gotta dance like there's nobody watching, Love like you'll never be hurt, Sing like there's nobody listening, And live like it's heaven on earth. – William W. Purkey
Romance is thinking about your significant other, when you are supposed to be thinking about something else. – Nicholas Sparks
If all else perished and he remained, I should still continue to be; and if all else remained, and he were annihilated, the universe would turn to a mighty stranger. – Emily Brontë, Wuthering Heights
I couldn't stop staring at his mouth when he spoke. I bet he knew how to kiss. Perfect kisses too, ones that weren't wet and gross, but the kind that curled toes. – Jennifer Armentrout, Obsidian
Above all, don't lie to yourself. The man who lies to himself and listens to his own lie comes to a point that he cannot distinguish the truth within him, or around him, and so loses all respect for himself and for others. And having no respect he ceases to love. – Fyodor Dostoevsky
They say a person needs just three things to be truly happy in this world: someone to love, something to do, and something to hope for. – Tom Bodett
You can talk with someone for years, everyday, and still, it won't mean as much as what you can have when you sit in front of someone, not saying a word, yet you feel that person with your heart, you feel like you have known the person for forever … connections are made with the heart, not the tongue. – C. JoyBell C.
I don't wanna close my eyes, I don't wanna fall asleep, cuz I'd miss you babe and I don't wanna miss a thing. – Aerosmith
Take love, multiply it by infinity and take it to the depths of forever, and you still have only a glimpse of how I feel for you. – Meet Joe Black
When we love, we always strive to become better than we are. When we strive to become better than we are, everything around us becomes better too. – Paulo Coelho
Have you ever been in love? Horrible isn't it? It makes you so vulnerable. It opens your chest and it opens up your heart and it means that someone can get inside you and mess you up. – Neil Gaiman
Love is a decision; it is a judgment; it is a promise. If love were only a feeling, there would be no basis for the promise to love each other forever. A feeling comes and it may go. How can I judge that it will stay forever, when my act does not involve judgment and decision. – Erich Fromm, The Art Of Loving
It isn't possible to love and part. You will wish that it was. You can transmute love, ignore it, muddle it, but you can never pull it out of you. I know by experience that the poets are right: love is eternal. – E.M. Forster, A Room With A View
There is nothing I would not do for those who are really my friends. I have no notion of loving people by halves, it is not my nature. – Jane Austen
Then I realize what it is. It's him. Something about him makes me feel like I am about to fall. Or turn to liquid. Or burst into flames. – Veronica Roth, Divergent
Love and kindness are never wasted. They always make a difference. They bless the one who receives them, and they bless you, the giver. – Barbara De Angelis
We're all a little weird. And life is a little weird. And when we find someone whose weirdness is compatible with ours, we join up with them and fall into mutually satisfying weirdness-and call it love-true love. – Robert Fulghum
Perhaps all the dragons in our lives are princesses who are only waiting to see us act, just once, with beauty and courage. Perhaps everything that frightens us is, in its deepest essence, something helpless that wants our love. – Rainer Maria Rilke
Love itself is what is left over when being in love has burned away, and this is both an art and a fortunate accident. – Louis de Bernières, Captain Corelli's Mandolin
Cause all of me loves all of you. Love your curves and all your edges. All your perfect imperfections. Give your all to me. I'll give my all to you. You're my end and my beginning. – John Legend