Love is something that you can not touch, you can not taste or you can see it. But if there is real love, you can feel it. You can feel and you can know that what is real love. In this type of love, you can not express yourself clearly.
With romantic deep love quotes from the heart, you can show how you truly feel.
Sometimes it's difficult for you to find the right words, but short love quotes guide you about showing your feelings.
Love is one of life's most fulfilling experiences and quotes about soulmates help you find the perfect words for that special person in your life.
Best Deep Love Quotes
Your angelic face leaves me breathless.
Love is a friendship set to music. – Joseph Campbell
I love you and that's the beginning and end of everything. – F. Scott Fitzgerald
It's a profoundly strange feeling, to stumble across someone whose desires are shaped so closely to your own, like reaching toward your reflection in a mirror and finding warm flesh under your fingertips. If you should ever be lucky enough to find that magical, fearful symmetry, I hope you're brave enough to grab it with both hands and not let go. – Alix E. Harrow
If you cannot hold me in your arms, then hold my memory in high regard.
And if I cannot be in your life, then at least let me live in your heart. – Ranata Suzuki
You never know how deep love grows till you lose it. And you never, never, never realize it's true for you until it's gone. – Isaac Hayes
It's amazing how someone can break your heart and you can still love them with all the little pieces. – Ella Harper
My love for you runs deep like the bottomless sea, and it stretches as far as the eyes can see. That's how much I love you.
You have bewitched me, body and soul, and I love… I love… I love you. – Mr. Darcy, Pride and Prejudice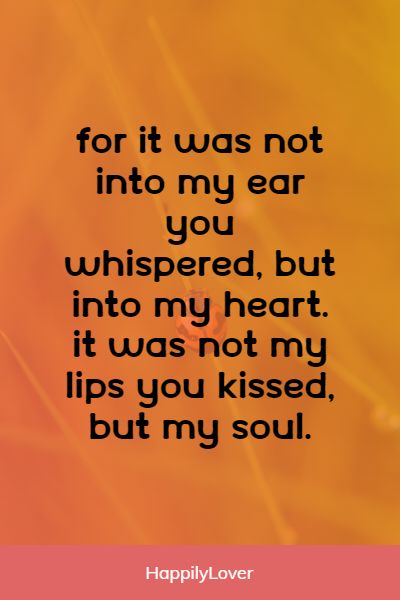 Time and time again I have to pinch myself when I see you next to me. You are my dream come true.
For it was not into my ear you whispered, but into my heart. It was not my lips you kissed, but my soul.
Thank you for stealing my eyes from the crowd and stealing my heart from me.
Love takes off masks that we fear we cannot live without and know we cannot live within. – James Baldwin
I love you so deeply that I'm afraid of hurting you. At night I dream of you leaving, and I'd wake up with tears in my eyes in the morning. I need you.
There are not enough days in forever to allow me to fully express the depth of my love for you. – Steve Maraboli
Being deeply loved by someone gives you strength, while loving someone deeply gives you courage. – Lao Tzu
Those who love deeply never grow old; they may die of old age, but they die young. – Sir Arthur Pinero
The chances of meeting you on this planet are like finding a needle in haystack – a miracle happened.
A life without love is like a sunless garden where all flowers are dead so it is necessary to keep love in your heart.
You are the source of my joy, the center of my world and the whole of my heart.
Deeply loving someone gives you courage but you will get stronger when being deeply loved by someone.
Life with you is tranquil yet full of surprises and I am in it for the long haul.
You have found true love when you realize that you want to wake up beside your love every morning even when you have your differences.
Kissing you is my favorite hobby. Holding you is my favorite pastime. I love you more than you know.
The most important thing in life is to learn how to give out love, and to let it come in. – Morrie Schwartz
Love yourself first and everything else falls into line. You really have to love yourself to get anything done in this world. – Lucille Ball
Kind is the first love that I hope to give you forever that awakens the soul and brings peace to our minds.
You are the single greatest source of my joy. You are the sun of my life and I revolve around you, you nourish me, you give me life.
You are extraordinary, exquisite, impressive, magical and I am so in love with you.
I look at you and see the rest of my life in front of my eyes.
I hope you know that every time I tell you to get home safe, stay warm, have a good day, or sleep well, what I am really saying is that I love you. I love you so damn much that it is starting to steal other words' meanings.
You are the last thought in my mind before I drift off to sleep and the first thought when I wake up each morning.
Short Deep Love Quotes
Not so long ago I was alone and lost, and then you came along and I was home. Thank you for finding me.
I love you not only for what you are but for what I am when I am with you. – Roy Croft
To the world you may be one person, but to one person you are the world. – Bill Wilson
If you want that person to remain always happy, you know what you are in love even if you are not the part of their happiness.
Love is absolute loyalty. People fade, looks fade, but loyalty never fades. You can depend so much on certain people; you can set your watch by them. And that's love, even if it doesn't seem very exciting. – Sylvester Stallone
Only love can drive out darkness similarly only love can drive out hate. So always to give love as much as you can.
You cannot forget your love neither let it disappear as love is a promise or love is a souvenir.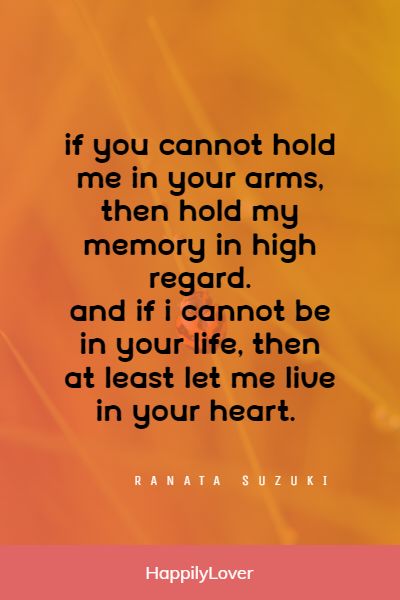 There isn't one person in the world that I want more than I want you.
Please don't doubt my love for you; it's the only thing I'm sure of.
Sometimes I wonder if love is worth fighting for, but then I remember your face and I'm ready for war.
There's just something about you I'm scared to lose because I know I won't find it in anyone else.
You are the one girl that made me risk everything for a future worth having. – Simone Elkeles
Maybe, there are a lot of reasons to love someone but you give me the kind of feelings people write novels about.
I know I am in love with you because my reality is finally better than my dreams. – Dr. Seuss
Believing that you are mine forever is what makes me get up in the mornings.
I love you the way a drowning man needs air. And it would destroy me to have you just a little.
The heart wants what it wants. There's no logic to these things. You meet someone and you fall in love and that's that.
A true love is deeper then the ocean.
I found my home and paradise with you.
Making your dream come true is my dream come true.
Lying in your loving arms is heaven on earth.
I know that miracles do happen because I met you.
I really believe that you are the greatest thing that ever happened to me.
One of the best and amazing feeling in the world is when you look at him and he is already staring with a smile.
I know that I am not your first date, kiss or love and I am completely okay with this but I want to be your last everything.
Best feeling is waking up at 2 am and seeing your face and knowing that I am right where I am supposed to be.
If I know what love is, it is because of you. – Hermann Hesse
There are only two instances when I will ever want to be with you: now and forever.
Deep Love Quotes That Make You Think
If I could give you one thing in life, I would give you the ability to see yourself through my eyes, only then would you realize how special you are to me.
You are by far the most amazing, beautiful, loving, kind, and annoying woman in the world. I included that last one so you knew that I was being honest!
I want to spend the rest of my life annoying you!
You had me at 'leave me alone, you freak'.
If I had a flower for every time I thought of you, I could walk in my garden forever.
Are you a camera? Because every time I look at you, I want to smile.
You're gonna have to stop being so gorgeous because my heart is about to beat completely out of my chest.
Let's flip a coin. Heads, I'm yours. Tails, you're mine. – Anonymous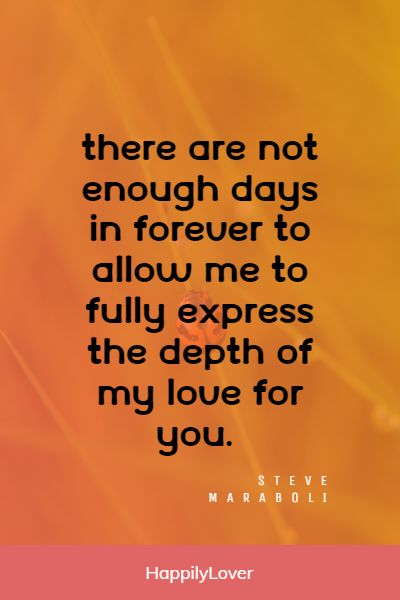 I don't want to be your favorite or your best. I want to be your only and forget the rest.
I wish I could turn back the clock. I'd find you sooner and love you longer.
I need you like a heart needs a beat.
Come live in my heart, and pay no rent.
Grow old with me. Let's count each other's wrinkles as the years pass by. Let's see who losses all of the teeth and who will need the help of the walking stick first. I am happy because of you.
I love you not only for what you are, but for what I am when I am with you. – Roy Croft
But love, I've come to understand, is more than three words mumbled before bedtime. Love is sustained by action, a pattern of devotion in the things we do for each other every day. – Nicholas Sparks
Since the very beginning, I am in love with you and the reason behind why there is no one else in my life is YOU.
I love you so much that every day spending with you is like a dream come true moment.
I want to be with you as long as I am alive. Don't let me go. Let's make our love journey last for a life time.
When I see you happy, it makes me happy too at the same time. This is the reason why I love to make you laugh all the time.
When I say I love you the most that doesn't mean I love you more than you love me. It means I love you more than any problem that try to come between us. I love you more than the distance between us. At last, I will always love you no matter what happens.
I love you, and I will love you until I die, and if there's a life after that, I'll love you then. – Cassandra Clare
But I love you I'm totally and completely in love with you and I don't care if you think it's too late. I'm telling you anyway.- Natalie Portman
I have died everyday waiting for you darling, don't be afraid I have loved you for a thousand years, I'll love you for a thousand more. – Christina Perri
Long Deep Love Quotes
Yes, I love you and I don't want to deny this as it is one of the sweetest pleasure that everyone should experience in their lives. Love is just a word which cannot defines its actual meaning. It is just a shout into the void.
If I consider my love as an ocean, trust me there would be no land. If I consider my love as a desert , there would be only sand. If I consider my love as a star then you will see only light. And last, If my love could grow wings then there would be soaring in flight.
I love you without knowing how, or when, or from where. I love you simply, without problems or pride: I love you in this way because I do not know any other way of loving but this, in which there is no I or you, so intimate that your hand upon my chest is my hand, so intimate then when I fall asleep your eyes close. – Pablo Neruda, 100 Love Sonnets
Before meeting you, I was a common man like nothing special with common thoughts and living a common life but you make me feel special each and every moment. I just want to dedicate my all whole life to you. My love.. My Wife.
I will always there for you not matter what has happened. No matter what you will do and what you have done. My love for you always remains constant. I swear it.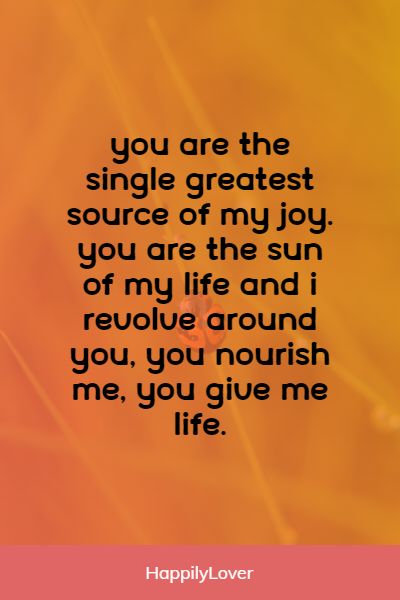 There will come time when you can't see yourself when you are in love with them. You can see only them. And Yes my dear, you will be in love.
A relationship that is filled with fun, happiness, and laughter is like a vase made of diamond. It is unbreakable.
You are immature when you say You love other person because you need them but mature love says You need other person because you love them.
Love is like a friendship caught on fire. In the beginning a flame, very pretty, often hot and fierce, but still only light and flickering. As love grows older, our hearts mature and our love becomes as coals, deep-burning and unquenchable.? – Bruce Lee
I wanted to tell you that wherever I am, whatever happens, I'll always think of you, and the time we spent together, as my happiest time. I'd do it all over again, if I had the choice. No regrets. – Cynthia Hand
I never loved you any more or less than I do, right this second. Just want to spend my whole life with you and love you forever.
True love happens accidentally as there is never a time or place. It happens in a single flashing, throbbing moment in a heartbeat.
Love lets you find those hidden places in another person, even the ones they didn't know were there, even the ones they wouldn't have thought to call beautiful themselves – Wild Awake by Hilary T. Smith
I love you when I saw that you were perfect but I loved you even more when I saw that you were not that much perfect. And love is all about imperfection.
I went to sleep last night with a smile because I knew I'd be dreaming of you… but I woke up this morning with a smile because you weren't a dream.
Deep Words For Love
No matter where I went, I always knew my way back to you. You are my compass star. – Diana Peterfreund
I didn't choose you, my heart did. – Anonymous
Making memories with you is my favorite thing to do.
I could start a fire with what I feel for you.
In a sea of people, my eyes will always be searching for you.
Everywhere I look I am reminded of your love. You are my world.
You're that 'Once in a lifetime dream come true.'
Your smile conquers my heart.
I've fallen in love many times… but always with you.
I still get goosebumps whenever you touch me.
Gratitude is all I have to God for giving you to me.
You magically captivated my soul.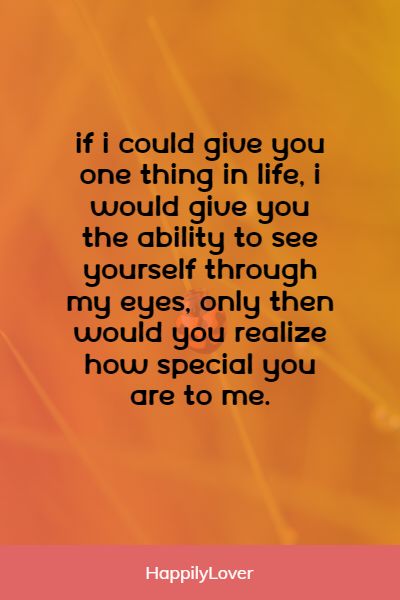 I'm much more me when I'm with you.
A hundred hearts would be too few to carry all my love for you. – Henry Wadsworth
We are shaped and fashioned by what we love. – Johann Wolfgang von Goethe
Nothing is worse than being apart so it doesn't matter or I don't care how hard being with you. I just want to stay with you forever.
I just want to tell you that you are my favorite person of all time.
It is very depressing when you have realized that you are not that much important to someone that you thought you were.
I am happiest when I'm right next to you.
I love you with the breath, the smiles, and the tears of all my life.
When we try to deliver an important line, it doesn't have to be grandiose and complicated-sometimes the shorter really is the better.
You may not be perfect; you are flawed like all humans. But you are perfect to me and that's all that matters.
I loved you, I love you, I will always love you forever and ever.
You are my forever confidant. My love for you will end never.
I would be nothing without your unconditional and undying love.
You don't love someone for their looks, or their clothes, or for their fancy car, but because they sing a song only you can hear.
I choose you. And I'll choose you over and over and over. Without pause, without a doubt, in a heartbeat. I'll keep choosing you. – Anonymous
You are every reason, every hope and every dream I've ever had. – Nicolas Sparks
To remove someone from your heart or life is one of the most difficult task. It really hurts a lot.
Deep Quotes On Love
There is one pain, I often feel, which you will never know. It's caused by the absence of you. – Ashleigh Brilliant
You can close your eyes to things you don't want to see, but you can't close your heart to things you don't want to feel. – Johnny Depp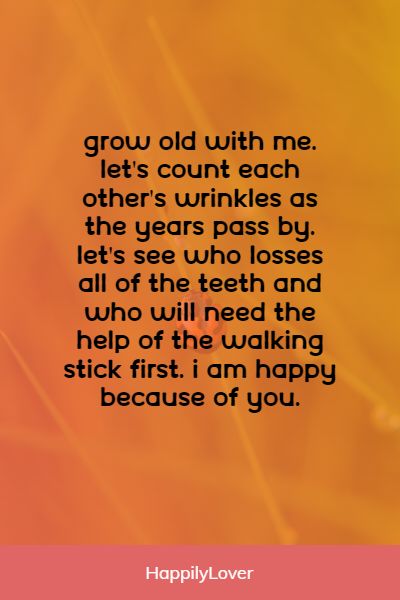 Break up is like a broken glass. It is better to leave it broken rather than hurting yourself while putting it back together.
One of the hardest thing in life is saying good bye to someone with whom you want to spend your whole life.
People leave every time even though they have promised to stay with you a thousand times but they won't. So accept this as soon as possible, It will not hurt you more.
I wish I can describe to you that how much it will gonna destroy me when you left me.
Because I could watch you for a single minute and find a thousand things that I love about you.
I love you, and I will love you until I die, and if there's a life after that, I'll love you then. – Cassandra Clare
Deep Thoughts About Love
There is madness in loving you, a lack of reason that makes it feel so flawless. – Leo Christopher
I saw that you were perfect, and so I loved you. Then I saw that you were not perfect and I loved you even more. – Angelita Lim
Morning without you is a dwindled dawn. – Emily Dickinson
Then I realize what it is. It's him. Something about him makes me feel like I am about to fall. Or turn to liquid. Or burst into flames. – Veronica Roth
I just want to thank you for sharing your love with me or always being with me.. for always seeing beauty in my imperfection.
In case if I have to choose between breathing and loving you. It will be my last breath telling you how much I love you.
Today, I find myself smiling without any reason then I suddenly realized that I was thinking about you.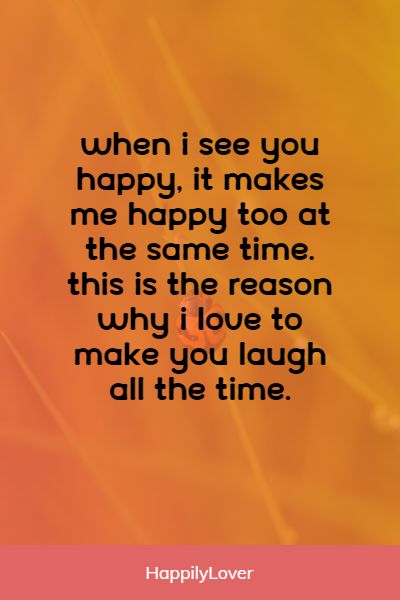 You have me. Until every last star in the galaxy dies. You have me.
I'd rather spend one moment holding you than a lifetime knowing I never could.
If there are hundred days for you to live then I would prefer hundred minus one day so that I can never have to live a single day without you.
When I think it is not possible to love you any more . You always prove me wrong. I start loving you more and more.
You have no idea how fast my heart beat starts racing when I see you.
Your arms are strong enough to hold my every fear. You make me feel complete. And yes, I can proudly say that you are the man of my life.
Whenever you walk into the room, It is like you are taking my breath away every time. Is this love? I don't know but I think more I am with you, the more I am attracting towards you and the more I am in love with you.
I can feel the emotion of the love from the first day when we met. It is just because of you. Thank you for coming into my life.
I will love you until the stars go out, and the tides no longer turn.
Loving you was never an option. It was a necessity.
Just when I think that it is impossible to love you any more, you prove me wrong.
If you live to be a hundred, I want to live to be a hundred minus one day, so I never have to live without you.
'I love you' means that I will love you and stand by you even through the worst of times.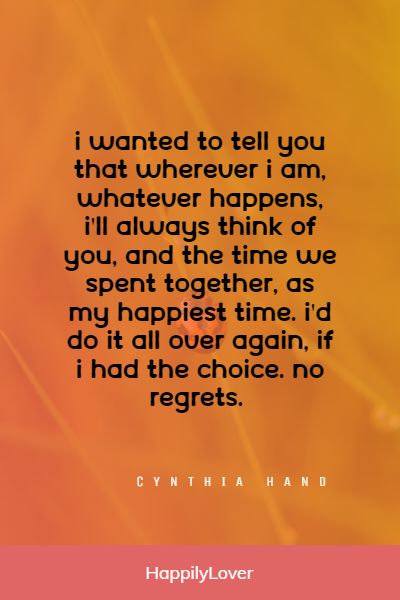 You're nothing short of my everything. I wouldn't have it any other way.
My love for you is a journey; starting at forever and ending at never.
No matter what has happened, no matter what you've done, no matter what you will do, I will always love you. I swear it.
There is no more lovely, friendly, and charming relationship, communion or company than a good marriage. – Martin Luther
My six-word love story: I can't imagine life without you.
A successful marriage requires falling in love many times, always with the same person. – Mignon McLaughlin
Where there is love, there is you and there is life !!
I love you, not only for what you are, but for what I am when I am with you. – Roy Croft
Deep Love Quotes for Him
Now I know why I belong here on this earth, it is because of you.
You are in love when you her happiness is more important for you more than your own.
When you don't want to fall asleep and reality is finally better than your dreams then trust me you are in love.
Love is a emotion that simultaneously attacks the head, the heart and the senses.
A marriage only survives when an imperfect couple learns to enjoy each other's differences. And this is the true meaning of the word -Marriage.
I know when I am with you , I can be my naughtiest best as there is no worry about being judged. Yes, I can proudly say that you are my better half and I can't live without you.
We are still discovering each other after all these years of marriage. This is our love that is increasing day by day. I am so much in love with you my darling.
Love is when the other person's happiness is more important than your own. – H. Jackson Brown, Jr.
Love's greatest gift is its ability to make everything it touches sacred. – Barbara de Angelis
You can say that It was love at first sight when I saw her for the first time.
Gravity is not responsible for falling in love with you. It's my feeling for you that overpowers on me.
Heart only sees what it wants to see which is invisible to the eye.
It is only love that makes a person to crawl out from his hiding place.
A man cannot live without love , just like a flower cannot blossom without sunshine.
Love is a game where two opposite plays and both will win.
Only love is stronger than the death.
Love is patient, love is kind, and what our love express is true. No amount of tragedy can tear, or break the love I have for you. – Jessica Wheaton
The Cycle of True Love: First I see and think I love, then I say I know I love, today and forever more I decide to love.? – Michael Sweeney
You know what neither time will change how much I love you.
I am not loving you because of my heart and mind. As my mind can forget , my heart might stop. I am loving you because my soul never stops and forgets you.
Deep Love Quotes for Her
You will live forever if your life depends on the love. Love is a beautiful feeling that everyone should experience.
I love you the way you are, your sense of humor, your loving heart and your ability to deal with every situation. I will promise you that I will love you forever no matter what happens. I am in deep love with you.
It is your beautiful smile and your happy laughter that attracts me towards you but the reason I want to spend my whole life with you is your loving caring heart and that matters me a lot.
Whenever my mind searches for a peace, you are my favourite place to go. Thank you for always being with me.
One day, you will be all mine and I will be all yours and we will stay together forever in both tears and laughter. This is what we call happily ever after and I want a part of it.
Take my hand, take my whole life too, but I can't help falling in love with you. – Elvis Presley
I may not say much when I am with you, but all of me loves you all the time. – Richard Nixon
The shorthand soulmates often use to describe one another isthe love of my life. – Alan Wolfelt
One has to give the love to cure all the problem of another one's life.
There are many things to be thankful for. You are a blessing in my life. I really want to thanks God for bringing you in my life.
Loving more is the only remedy for love.
The sweetest thing happened to me is you and you will be always remains in my heart, my sweetheart. Happy Valentines Day.
I am falling for you again and again. Take my hand and take my whole life too.
If I can express my love in words . I only thing I want to say that you are my life.
Love is a dream until you came into my life.