I believe everything will be alright soon and famous everything will be ok in the end quotes help me get through tough times. I hope my favorite quotes will inspire you to hang on whatever challenge you are currently facing in your life. With these reassuring quotes, let be positive, have faith, and continue work harder.
Table of Contents
Inspirational Everything Will Be Ok Quotes
Just smile and everything will be Okay.
Patience is a virtue and it's worth waiting for the best days to come.
Keep breathing, everything will be okay.
Morning will come, it has no choice. Marty Rubin
Give sometimes everything will be alright. Jenil Kanani
Don't worry, things will be fine soon.
You're about to overcome something you've been dealing with. Your mind and heart will soon be at peace again. Be patient. Everything will be okay.
No matter what happens, or how bad it seems today, life does go on, and it will be better tomorrow. Maya Angelou
Tides don't last forever and when they go, they leave behind beautiful seashells.
Destiny already has a plan for us and it may include a happy ending.
Everything will be okay in the end. If it's not okay, it's not the end. John Lennon
You don't have to see it now, but trust that it'll be OK.
Even if you think it's the end of the world, it is not; the sun is ready to shine again.
Being faithful will help you getting through hard times.
Do your part and the rest will fall into place.
Tomorrow is a new day and anything could happen.
Head up, heart open. To better days! T.F. Hodge
When you help yourself, the Universe will help you even more.
What's haunting us today may be the cause of our laughs tomorrow.
Sometimes everything will be alright. Jenil Kanani
Starting the day with a positive mantra is the key to you and your loved ones' happiness.
When you need a little motivation and inspiration, you are enough quotes will turn your day around and made a profound positive impact in your life.
Everything Will Be Fine One Day Quotes
It may not be today, it may not be tomorrow or the next day. But one day everything is going to be okay.
Everything is going to be okay soon. It may not be today, but eventually, it will!
Good things are coming down the road, just don't stop walking.
Stop making plans and start living the day with joy and gratitude.
All you have to do is smile and everything will work out in the best way.
Don't be sad about your weaknesses today; they may become your strengths tomorrow.
Always remember, nothing is as bad as it seems. Helen Fielding
Have faith and happier moments will arrive.
Sometimes life gets weird. Hang in there, it gets better. Tanner Patrick
Never settle for less than what you deserve!
Having a bad day? You just have to work through it. You just hang in there.
One of the most famous Bob Marley's songs to let you know that, eventually, you will be fine.
After all, the one big lesson you can learn from the Everything will be ok quotes above is that, if you have faith and you are strong enough to be patient, better things will happen to you and you will be ok, for sure!
Sometimes the best you can do is not think, not wonder, just breathe and have faith everything will work out for the best.
One should remember that every failure could serve as a stepping-stone into something so much better.
There is something good in all seeming failures. You are not to see that now. Time will reveal it. Be patient. Swami Sivananda
If a dream will fall and break down into pieces, do not be afraid to pick each piece up and start all over again.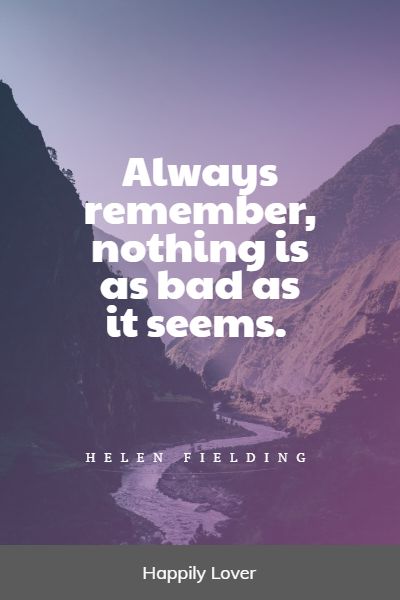 Don't worry about a thing, 'cause, every little thing is gonna be alright! Bob Marley
Consider adversity as like a strong wind. It will tear us away from all things that could not be pulled, so we will see ourselves as who we are.
No matter what's going on in your life right now, lion quotes can help you reach your potential each day.
I Hope One Day Everything Will Be Fine
Take a deep breath, and relax, it's all going to turn out better than you expected.
When the Japanese mend broken objects, they will aggrandize the damage by filling the cracks in with gold. For them, if something has suffered some injuries and is rich in history, then it becomes even more beautiful.
Relax! Just breathe. One day everything will be okay; that one day is not so far.
You can't calm the storm, so stop trying. What you can do is calm yourself, the storm will pass.
Tough times will not last, but tough people do! So hang in there because you are the most demanding person I know.
One day everything will be well, that is our hope. Everything's fine today, that is our illusion. Voltaire
I've always known, in the darkest moments, that if you believe, every single thing is gonna be alright.
You should handle each stressful situation as a dog would. If you cannot play with it or eat it, just pee on it and walk away.
Enjoy the good moments, stay positive in the bad. Know that everything will be alright.
The moment you feel like you want to quit is usually when a miracle is about to happen. So hang in there; your benefit is about to take place.
One day, someone will hug you so tightly that all of the broken pieces will eventually stick tightly back together.
In three words I can sum up everything i've learned about life. Robert Frost
Always remember if you're going through hell, keep going. Winston Churchill
Are you having a rough day? If so, then try placing your hand over your heart. Do you feel that it's beating? That is called purpose, you are alive for a reason, so hang in there. Do not give up.
Just because this day is terrible does not mean that tomorrow will not be the best day of your life. So cheer up, hang in there, and everything will soon be all right.
Even the darkest night will end and the sun will rise again. Victor Hugo, Les Misérables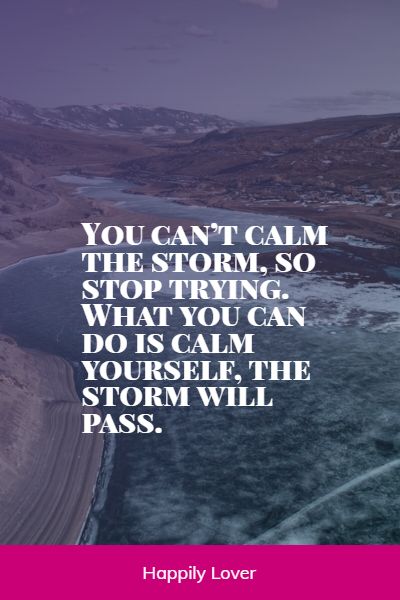 The turning point in your process of growing is when you begin to discover the core strength that's within you, which survives all of the hurt.
The struggles we endure today will be the 'good old days' we laugh about tomorrow. Aaron Lauritsen
Problems are opportunities that come with thorns. So if you are faced with a difficult time, hang in there. That might be an opportunity in disguise.
Hope Smiles from the threshold of the year to come, Whispering 'it will be happier. Alfred Lord Tennyson
One of the most challenging things that everyone needs to learn is that you should keep on adjusting and fighting in your entire life to survive. No matter what you are or what position you have in this society, it would help if you still kept on fighting for whatever you desire to achieve.
At the right time, proud of you quotes can change things because beautiful words matter.
Inspirational Everything Will Be Ok Quotes
Keep your best wishes close to your heart and watch as your world turns around. Tony Delisi
Just because you are struggling does not necessarily mean that you are failing. Remember that every great success will require a lot of struggle to get there. Opportunity usually comes along with the opposition. So please, hang in there!
Today I am going to let my burdens go. I am going to face this day and have faith that everything will get better.
A river can cut through a rock, not only because of its power but also mainly because of its persistence.
Be Ok with not knowing for sure what might come next but know that whatever it is..you will be okay.
New beginnings are usually disguised as painful endings. So hang in there; everything is going to be fine soon.
I'm sure everything will be ok. But I prefer it to be awesome.
One of the secrets to success is being disciplined to do what you know you must do even if you do not feel like doing it.
Sometimes you just have to fight the tears, keep smiling and say everything will be okay.
Always remember that some good things can be derived from every situation. Everything happening now is for the best, so hang in there, and God will do the rest!
Sometimes all we need is someone to wrap us in a big hug and say everything's gonna be okay.
Remember that adversity is the path that will lead you to the truth.
Everything will be okay does not mean everything will stay the same.
If I die tomorrow, I'll be alright because I believe that after we're gone, spirit carries on Author Dream Theater
When there's nothing you can say or do to help, your friend will need you the most.
I'm alright, nobody worries about me. Why do you gotta gimme a fight? Can't you just let it be. Kenny Loggins
There is in every woman a heart that sparks heavenly fire and will lie dormant during the broad daylight of prosperity but kindles up and blazes at the dark hour during adversity.
When you get into your wits end, only then you will find that God indeed lives there.
You can never say no to life. It would help if you fought back and beat all the odds. You have to take your stand because nothing out there is stronger than you, and not a single problem can drown you.
So often, a new chapter will arrive in your life. You will ride the sunset off and then pretty soon, you will discover that it is already sunrise
One of the most significant tests in life is when you are about to bless someone even though you are faced with your battles.
Whenever you feel down, remember that the Earth is round so even if it seems like it's already the end, it may actually just be the beginning.
If you do not go after what you want in life, you will never have it.
I genuinely believe that everything will eventually get better. So hang in there and do not dwell on it too much.
This is not to spoil the ending for you, but I believe that everything is going to be okay. So please, just hang in there.
No matter what has happened, something good will always come around the corner and that the sun will come shining all over again.
God will never shut a door without opening a much bigger and absolutely better door. So hang in there, do not give up you are already closer to achieving success without you realizing it.
Great things come to people who believe. Better things will soon happen to people who are so patient enough to wait. Most of all, dreams will come true to those who never give up.
Sometimes, life is not being fair. But if you hang in there, you will see that there are actually good things out of the bad and that things will soon work out as they should. Life has no guarantees, but if you continue to believe, you will eventually reap all of your sacrifices.
Hope you enjoy these encouraging quotes and they inspire you to be strong and patience. Always remember that better days are coming.