There are countless ways to express your feelings. Best love notes help you spark some romance and express how much you care.
Do you have a special someone in your life who you want to show your love and affection? If so, writing love notes is a great way to do it! Cute love notes are the perfect way to make your partner feel special and loved, as they can be tailored specifically to their interests and needs. Beautiful love notes are sure to be a treasured reminder of your love for years to come.
HappilyLover Presents:
Transform Your Relationships with Self-love! Learn how nurturing self-acceptance can lead to more fulfilling connections. This e-book guides you on an empowering path to self-discovery and relational bliss.
Start Your Journey to Self-Love Now!
A love note is a timeless way to express your deepest romantic feelings and let your partner know how much you care. Whether you're newly in love, or celebrating many years of being together, a sweet love note can bring you closer together and fill your heart. From simple I love you notes to heartfelt words, these romantic love note ideas show that no matter the distance, your love will always remain.
Love is so powerful that it can be hard to describe. If you're at a loss for words to express just how you feel, sweet love messages will melt anyone's heart. Whether you are looking for cute morning texts or express your love with cute ways to say goodnight, these heart touching love letters capture what's so special about a deep and meaningful connection.
Table of Contents
Cute Love Note Ideas
I miss seeing your face every day.
It seems like a great day to remind you that you're perfect just the way you are.
When I think of you I just can't help but smile.
You have no idea how much my heart races when I see you.
Each morning that I wake up next to you and see your beautiful face, I'm filled with happiness and satisfaction. You are the best part of my day, night, and life.
When we're apart, I'm reminded of…
I'm so thankful for you today and every day.
You are my happy place.
HappilyLover Presents:
Unlock the Secret to Stronger Relationships with Self-Love! Explore how self-esteem shapes your interactions. This e-book offers essential insights into building a compassionate relationship with yourself, paving the way for healthier and happier connections with others.
Download Your Guide to Self-Love & Relational Harmony!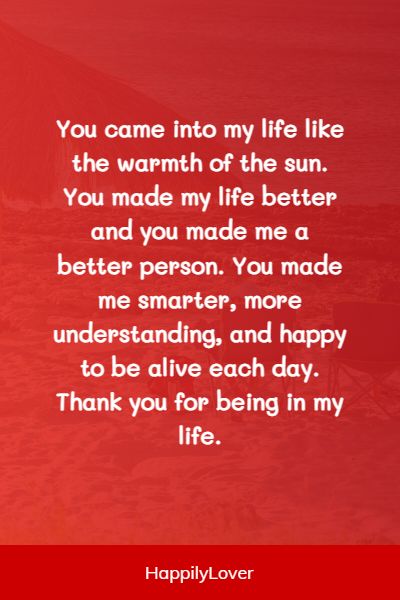 I love when I catch you looking at me.
Lately I've been thinking about all you do for us.
You're simply the best.
Falling in love with you is the greatest thing that has ever happened to me.
You're weird…but I like it!
The best part of my day is your smile.
It makes me feel like the luckiest person in the world, when you…
It might be your birthday, but I feel like I'm getting a gift by being able to celebrate another year of you!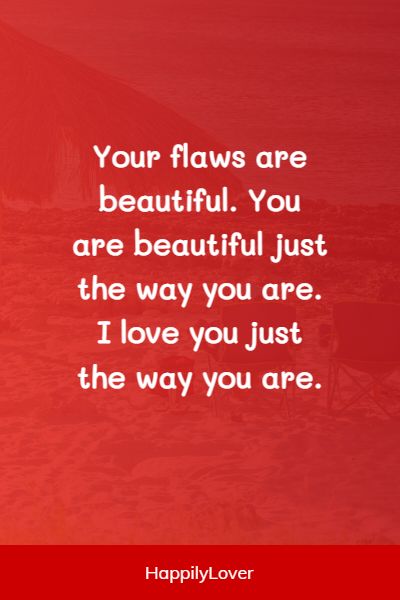 I've never been happier in my life.
Your voice is my favorite sound.
Just so you know, you take my breath away.
Every anniversary I'm reminded of just how wonderful, beautiful, and special you are. Life just keeps getting better with you.
There is no better way to keep your connection strong than sending sweet paragraphs.
Short Love Notes
I know this feeling will last forever.
So far, every moment we've spent together has been awesome. But I promise you, that the best is yet to come.
Being with you is the easiest choice I have ever made, and I'm so lucky I get to make it every day.
I'm always amazed by your ability to…
I'll be your Valentine, your lifeline, and your shoulder to cry on. I'll be your best friend, your one phone call, and your excuse to stay in bed. No matter what, I will always be yours.
I've fallen in love many times…always with you.
If only you knew how much those little moments with you matter to me.
You are the cure to my life. Just getting to spend time with you gives me life. Your smile lifts me up when I am down. Your touch eases my worries. My life is now so full, thanks to you.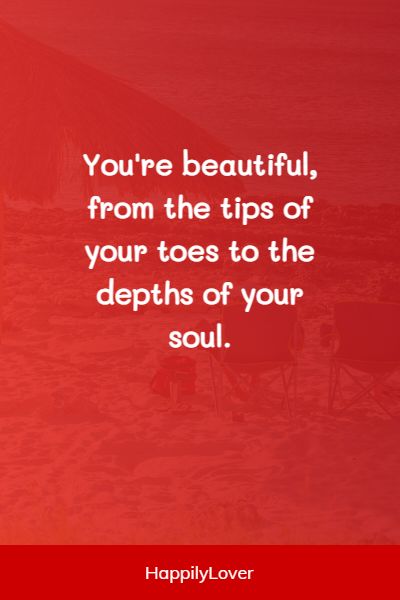 I know things haven't been the best between us lately. I want to make sure you know how much I value our relationship.
HappilyLover Presents:
Elevate Your Relationships Through the Power of Self-Love. Learn how to cultivate self-worth and authenticity, creating a foundation for more genuine and supportive relationships.
Embark on Your Self-Love Adventure Today!
I asked around and everyone agreed: There's no one as awesome as you.
Having you in my life makes each day a little brighter.
Despite the recent tension, I'm so grateful for what we share together.
Don't be surprised if you stop traffic today—you're so stunning, it's kind of a safety hazard.
I love you not only for what you are, but for what I am when I am with you.
Since the time I've met you, I cry a little less, laugh a little harder, and smile all the more, just because I have you, my life is a better place.
I just wanted to tell you that I'm having the best time with you.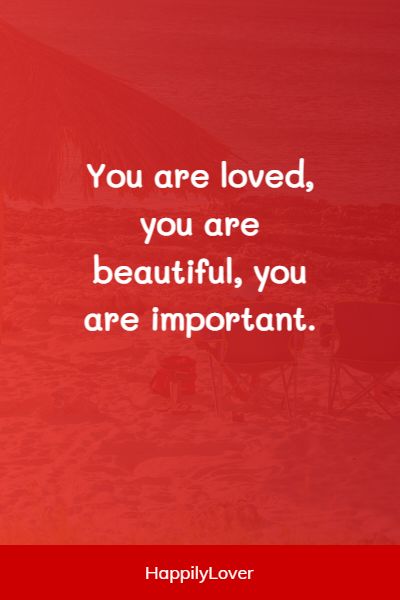 It's been a while since I told you how ridiculously, obnoxiously, completely in love with you I am, so just in case you forgot: I love you so much!
I can't wait to wake up in the morning because I know you'll be there.
Every day with you is a wonderful addition to my life's journey.
I love your honesty, your passion, your resilience, your courage, your partnership, and your smile.
Here is a collection of anniversary greetings to share with your partner to show just how much they mean to you and remind them that you are always there for them.
HappilyLover Presents:
Transform Your Love Life by Starting with Yourself! Understand how self-love impacts every relationship. This e-book provides practical tools and exercises to build your self-esteem and enhance your connections with those around you.
Begin Your Path to Better Relationships!
Love Notes For My Sweetheart
I knew we were meant to be when…
Waking up next to you is the best part of my day. Falling asleep next to you is a close second.
Did you know I think of you often throughout the day?
You're my paradise, and I'd happily get stranded on you for a lifetime.
I am so lucky that we get to continue this journey together. No matter where it takes us, we'll always have each other.
You're on my mind a lot right now.
I love you more today than yesterday. I'll keep loving you more and more each day.
I often rush home from work so I can be close to you again.
Just when I think that it is impossible to love you any more than I already do, you prove me wrong.
Lately I've been thinking about how special it makes me feel when you…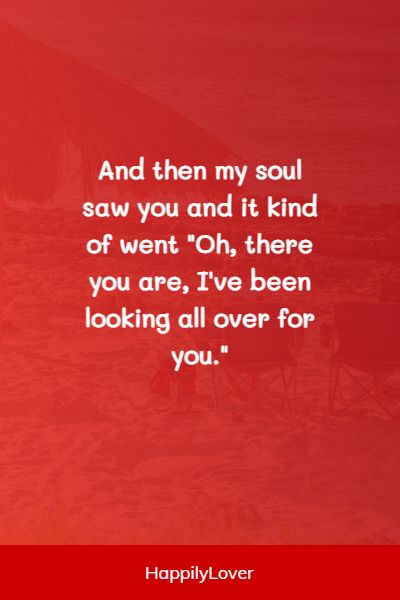 I'm so lucky to spend my life with you.
Sometimes at night, I lay there listening to the rhythm of your breathing because it fills me with happiness to know you're there.
If I could give you one thing in life, I'd give you the ability to see yourself through my eyes, only then would you realize how special you are to me.
Our anniversary reminds me how lucky I am to have you in my life.
You make my heart happy.
I love you and that's the beginning and end of everything. F. Scott Fitzgerald
If you were a movie, I'd watch you over and over again.
HappilyLover Presents:
Find Love Outside by Cultivating it Within! 'Self-Love: The Journey to Embrace Your Essence' is your roadmap to nurturing a deep sense of self-worth and bringing that love into every relationship you have.
Nurture Your Inner Self – Download Now!
I'm looking forward to celebrating Valentine's Day together. The holiday reminds me how special our bond is.
Snuggling up to you brings me a sense of contentment that I never knew before.
Whether you are in a new relationship or celebrating many years of being together, these happy birthday my love wishes will put a smile on your loved one's face
Sweet Love Notes
In a sea of people, my eyes always search for you.
You know I love you every day, but today I felt like putting it in writing.
Knowing you love me as much as I love you brings me peace and joy.
What on earth did I think about all the time before you?
My heart continues to beat only for your pure love. Without you in my life, I'm afraid my heart would stop beating.
Today seemed like as good a day as any to tell you how grateful I am to share my life with you.
I'm the best version of me when I'm with you.
If loving you was a job, I'd be the most deserving, dedicated, and qualified candidate. In fact, I'd even be willing to work for free!
The things you are to me: lover, friend, confidante.
Whenever I think of you, I just can't help but smile.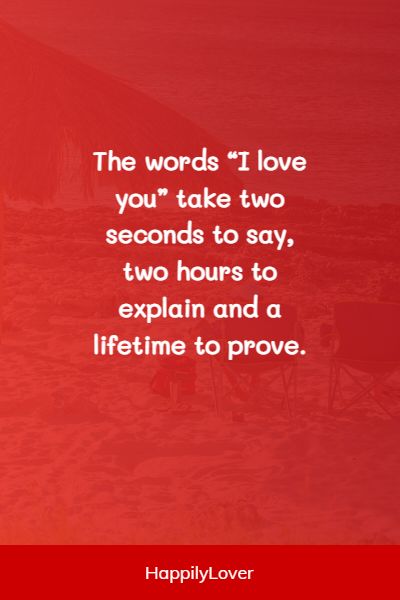 Your smile is literally the cutest thing I've ever seen in my life.
You make me want to be a better man.
Falling in love with you is the greatest thing that has ever happened to me, and I've never been happier in my life. I know this feeling will last forever.
If someone asked me to describe you in just two words, I'd say "Simply Amazing."
You are the first person I look for when I enter the room.
I know fairy tales come true because I have you.
You're my soulmate, my best friend, my partner, and my confidante. Thank you for that.
Together with you is my favorite place to be.
Stop making me think about you! I'm busy.
Saying I miss you so much is the best way to express appreciation and affection to your partner and make them feel special.
Beautiful Love Notes
My heart is and always will be yours. Jane Austen
I think of you often throughout the day, and I rush home from work so I can be close to you again.
I want to be your favorite hello and your hardest goodbye.
You are the love of my life.
You do a million little things that bring joy to my life.
Nothing compares to my love for you. Each day is a chance for me to fulfill my dreams. 
My heart is full because you are in it.
There are only two times that I want to be with you: Now and Forever.
You are my main inspiration for everything. Nothing compares to your beauty and strength. I love you.
I wish every day you could see yourself the way I see you. Because I see you as absolutely perfect.
You are my entire world.
If nothing lasts forever, can I be your nothing?
With you, I am complete. Without you, I am like a ship without a sail floating aimlessly through dark waters. You are my everything.
Thank you for always being my rainbow after the storm.
I couldn't ignore you even if I wanted to.
Every time that I think it's impossible to love you more than I do now, you prove me completely wrong.
The things I need beyond you: nothing.
I can't decide if the best part of my day is waking up next to you, or going to sleep with you. Hurry home so I can compare the two again.
You have a nice bottom.
It is important never to stop reminding your significant other how much you love them. Starting your day by sending romantic thinking of you my love messages can let your partner know you are thinking about them.
Love Notes For Her
Everyone has their own motivation to get up in the morning and face the day. You are mine.
My six word love story: I can't imagine life without you.
Whenever my phone vibrates, I hope you're the reason for it.
No matter what's coming in my day, I always know it will be a good one because at the end of it I get to see your smile.
You're just like bacon. You make everything better.
If I could hug you forever, I totally would.
You make me forget how to breathe.
Thank you for being my vacation from the rest of the world.
All I need is you right here.
You are always in my thoughts and my heart. I love you.
You bring out the best in me.
The only time I stupidly smile at my phone is when I get text messages from you.
Just seeing your face is all it takes to turn my frown upside on even the darkest days.
I think you are like, really hot.
I always wake up smiling. I think it's your fault.
You are my better half. When we are apart, I am completely lost. When we are together, I feel at home. I love you.
I never knew amazing until you showed up.
I can't explain the way you make me feel when I hear your voice or see your face, but I adore it.
Let your heart be filled with love and sweetness with these emotional touching love messages.
Love Notes For Him
Your smile lights up the room.
I cherish having you in my life. For every good time and bad time, I want you by my side forever.
You can't blame gravity for falling in love. Albert Einstein
With every passing day, I will continue to love you more and more. I can't wait for what tomorrow brings.
You make me laugh.
Let us always meet each other with smile, for the smile is the beginning of love. Mother Teresa
I am eternally grateful for having you in my life. You fill the emptiness with your warmth and kindness.
I love you more than pizza. Don't tell Pizza.
Keep love in your heart. A life without it is like a sunless garden when the flowers are dead. Oscar Wilde
Spending time with you drowns out all other concerns. You light up my life as no one else can.
You are nothing short of my everything.
Love is the flower you've got to let grow. John Lennon
I'm thankful for every moment that we spend together. Every second without you is a second that I am not whole.
I'm so in love with you.
Love is like the wind, you can't see it but you can feel it. Nicholas Sparks
Your love has made me a better person. Thanks to you, my heart continues to grow each day.
You are my favorite.
How to write a love note?
Here are best tips on how to write a love note:
1. Make sure to express how much you love and appreciate your partner. Tell them exactly why you're so lucky to have them in your life.
2. Focus on the feelings you have for them, rather than using flowery language.
3. Make sure to be specific with your compliments. Mention something unique or specific that stands out to you about them.
4. Know that it's okay to be vulnerable. Tell your partner how much their love means to you and that you're willing to do whatever it takes to show them how you feel.
5. Be creative. Find interesting ways to show your partner your love, like creating a playlist of songs that remind you of them or gifting them with something special.
6. Show that you care about your partner's happiness. Ask them how their day was and offer to help them with any struggles they may be facing.
7. Get romantic. Write a love poem or find a romantic quote to use in your note.
8. Don't be afraid to get goofy. Let your guard down and be silly with your partner.