When you're so in love, you feel like you want to spend forever with them. Getting engaged means that you will spend the rest of your lives together. Romantic engagement quotes about love and soulmates will help you express your happiness, and excitement.
When you truly love someone, it may be hard to express those emotions through words. Express affection with famous love quotes and forever quotes of some of the most famous writers, actors, and even philosophers from history.
Engagement Quotes
Love is the master key that opens the gates of happiness. – Oliver Wendell Holmes
We loved with a love that was more than a love. – Edgar Allan Poe
Love doesn't make the world go 'round. Love is what makes the ride worthwhile. – Franklin P. Jones
Every love story is beautiful, but ours is my favorite. – Unknown
May your joining together bring you more joy than you can imagine. – Unknown
May your love for each other only strengthen as time goes by. – Unknown
To love and to be loved is to feel the sun from both sides. – David Viscott
When you realize you want to spend the rest of your life with somebody, you want the rest of your life to start as soon as possible. – Nora Ephron
Grow old with me! The best is yet to be. – Robert Browning
The highest happiness on earth is marriage. – William Lyon Phelps
Congratulation on your engagement. You two are a lovely couple. You will be the perfect soulmate of each other. Best wishes and blessings.
I wish an everlasting bond between you two on this very special occasion. May you be happy every day of your life. Happy engagement!
Happy engagement to the loveliest couple in the world! May you stay in love with each other!
Happy engagement to both of you. May this wonderful day be the beginning of your never-ending journey full of love, dedication and romance!
May your life be blessed with countless gifts of love and fondness for each other. I wish for both of you a life full of happiness and success!
You truly are a couple made in heaven. May God allow you many cherished moments of a beautiful marriage.
The secret of a happy marriage remains… a secret. – Henny Youngman
Engagement marks the end of a whirlwind romance and beginning of an eternal love story. – Rajeev Ranjan
I couldn't have dreamed you into existence because I didn't even know I needed you. You must have been sent to me. – Kamand Kojouri
True love stories never have endings. – Richard Bach
Chains do not hold marriage together. It is threads, hundreds of tiny threads which sew people together through the years. – Simone Signoret
Find the person who will love you because of your differences and not in spite of them and you have found a lover for life. – Leo Buscaglia
May your love shine brighter and your companionship grow richer with each passing day. – Unknown
May you both be blessed with lifelong happiness. – Unknown
My warm wishes to both of you on this special day. Happy wishes on your engagement and a beautiful life ahead!
Wishing you a lifetime of joy, love, and happiness. – Unknown
Wishing you the very best as you begin to plan your lives together. – Unknown
No one can ever break the bond between two people who love one another. – Unknown
It is good to have an end to journey toward; But it is the journey that matters, in the end. – Ernest Hemingway
There are many blanks left in the weeks of courtship, which a loving faith fills with happy assurance. – George Eliot
We're all a little weird. And life is a little weird. And when we find someone whose weirdness is compatible with ours, we join up with them and fall into mutually satisfying weirdness and call it love-true love. – Robert Fulghum
You deserve all the beautiful things that life has to offer. May you both find your dreams together and fulfill your desires together!
Begin the journey of being bonded together forever, with a broad smile on your face and by holding each other's hands tightly! My best wishes are with you!
May this spiritual communion of two hearts bring endless miracles in your life. May you never be apart from each other. Congratulations!
In all the world, there is no heart for me like yours. In all the world, there is no love for you like mine. – Maya Angelou
I wish you to know that you have been the last dream of my soul. – Charles Dickens
Wherever you are is my home, my only home. – Jane Eyre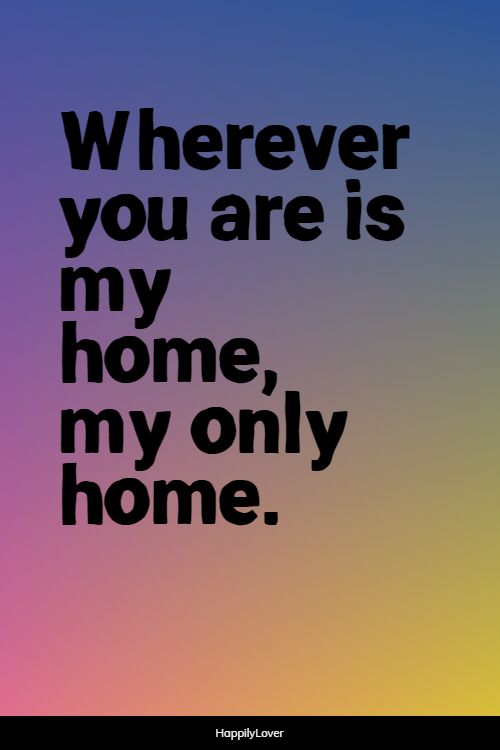 Love reminds you that nothing else matters. – Amy Bushnell
Love is not blind-it sees more, not less. But because it sees more, it is willing to see less. – Rabbi Julius Gordon
Wishing you both the happily ever after you so very much deserve. – Unknown
Through the storms of life, may your love for one another be steadfast and strong. – Unknown
He did not realize that she was all he ever wanted all along and when he finally did, he immediately knelt down on one knee and asked her to marry. – Unknown
Many people spend more time in planning the wedding than they do in planning the marriage. – Zig Ziglar
And I'd choose you; in a hundred lifetimes, in a hundred worlds, in any version of reality, I'd find you and I'd choose you. – Kiersten White
You don't marry someone you can live with-you marry the person you cannot live without. – Unknown
Make promises of being together both during odds and happiness, as today is a special day for your two souls to get bonded together. Congratulations to you both!
I hope you always find peace in each other. My prayers and blessings are with you.
Grab onto the bond of love that will form today tightly forever, so that love can conquer all odds of your marriage life. Blessings are all I have to give you on this special day.
Cherish all the happiness around as today is the most special day for you both. Today is the day you two will be one! Congratulations!
You two are what soul-mates look like. I wish you a lifetime of romance and happiness.
We have the greatest pre-nuptial agreement in the world. It's called love. – Gene Perret
Love is composed of a single soul inhabiting two bodies. – Aristotle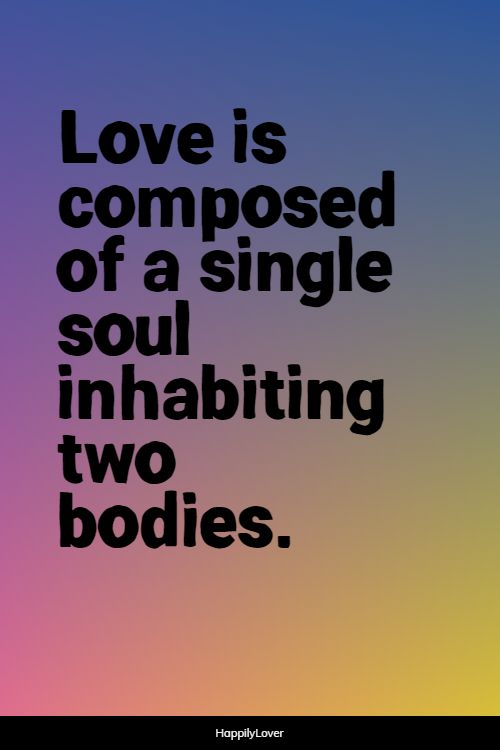 It's not your perfectness that I fell in love with. It was your flaws that brought me in. – Unknown
Anyone can catch your eye, but it takes someone special to catch your heart. – Anomynous
You rose into my life like a promised sunrise, brightening my days with the light in your eyes. I've never been so strong. Now I'm where I belong. – Maya Angelou
All the best with your wedding plans and for the future. – Unknown
May you bring each other as much happiness as your friendship has brought to my life-and more! – Unknown
So happy for the both of you. and I can't wait to celebrate this new chapter of your lives with you. – Unknown
All commands from your lips are sweet, I say, and now have you not said the sweetest of all? Marry you! – Byron Caldwell Smith
Marriage is not kick-boxing, it's salsa dancing. – Amit Kalantri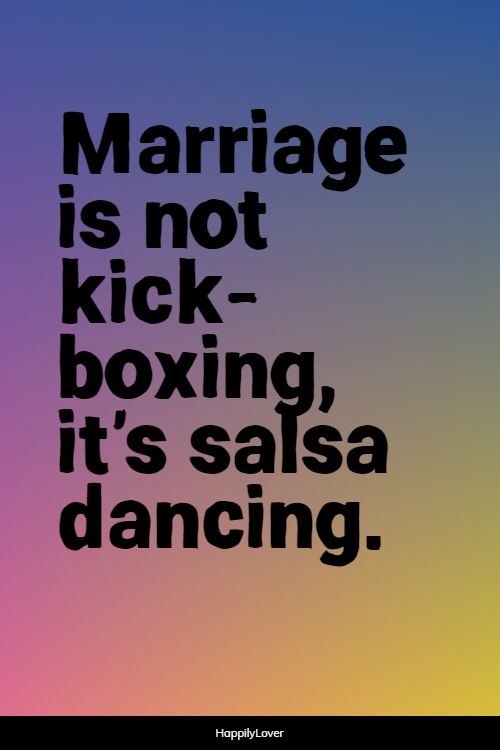 Love one another and you will be happy. It's as simple and as difficult as that. – Micheal Leunig
On this day of your engagement, accept each other's flaws along with accepting each other's perfections. Wishing you the best of luck.
I wish you both for your love and togetherness and wish you peaceful and wonderful times ahead in life. May God bless both of you with warmth and care.
What a joyful announcement! You make a wonderful couple. May the two of you be blessed as you begin the journey that will lead to a lifetime together.
Wishing you all the joy that your heart can hold and may this be the new beginning of a long life together. Tons of good wishes on your engagement!
I'm so happy you have found love in each other. All the very best wishes for engagement with the wedding plans and have a lovely life together.
It is sometimes essential for a husband and a wife to quarrel-they get to know each other better. – Johann Wolfgang von Goethe
If there is such a thing as a good marriage, it is because it resembles friendship rather than love. – Michel de Montaigne
If you have respect and consideration for one another, you'll make it. – Mary Durso
My whole heart for my whole life. – French Saying
Why do married people live longer than single people? I think it's because married people make a special effort to live longer than their partner-just so they can have the last word. – Janet Periat
Trip over love, you can get up. Fall in love and you fall forever. – Unknown
A successful marriage requires falling in love many times, always with the same person. – Unknown
Of all the big life events we've celebrated together, this one tops the list. Congratulations! – Unknown
Best wishes for a long and happy life together. – Unknown
Best wishes for a fun-filled future together. – Unknown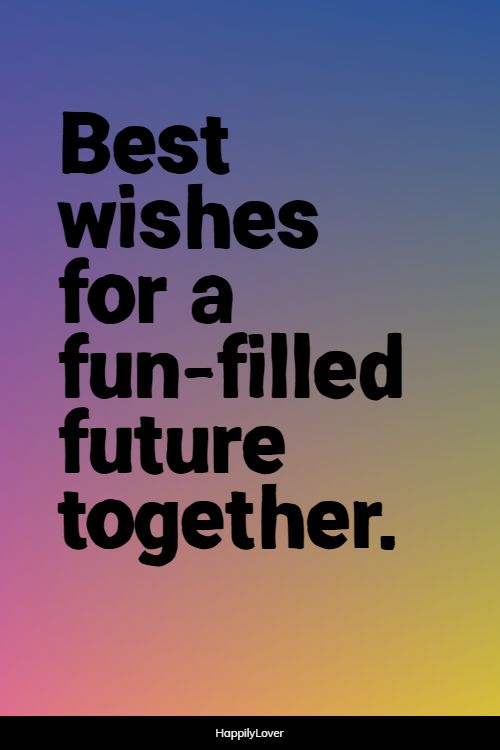 Here's to love and friendship! – Unknown
Love at first sight is easy to understand; it's when two people have been looking at each other for a lifetime that it becomes a miracle. – Sam Levenson
We must have been soulmates in the past for we just clicked so easily to be engaged so fast. – Unknown
Every day that we spend together I find myself loving you more and more, my dear love. – Unknown
Whatever our souls are made of, his and mine are the same. – Emily Bronte
Gravitation cannot be held responsible for people falling in love. – Albert Einstein
Success in marriage does not come merely through finding the right mate, but through being the right mate. – Barnett R. Brickner
I wish for you that this gleeful occasion adds a new meaning to both of your life. May you be swept away by unbounded happiness and romance!
Congratulations on your engagement! Wishing that this be just the start of a long and wonderful journey.
Romantic Engagement Quotes
Congratulations on your wedding engagement. May your joining together bring you more joy than you can imagine. Good luck!
Congratulations to a beautiful couple. What wonderful news! God bless you both on your engagement.
I know your marriage will be as strong and last as long as our friendship. Congrats! – Unknown
I'm so happy for the both of you and very excited I have a permanent couple with whom I can be a third-wheel! – Unknown
The greatest thing you'll ever learn is just to love and be loved in return. – Eden Ahbez
My mother says I didn't open my eyes for eight days after I was born, but when I did, the first thing I saw was an engagement ring. I was hooked. – Elizabeth Taylor
Soul meets soul on lovers' lips. – Percy Bysshe Shelley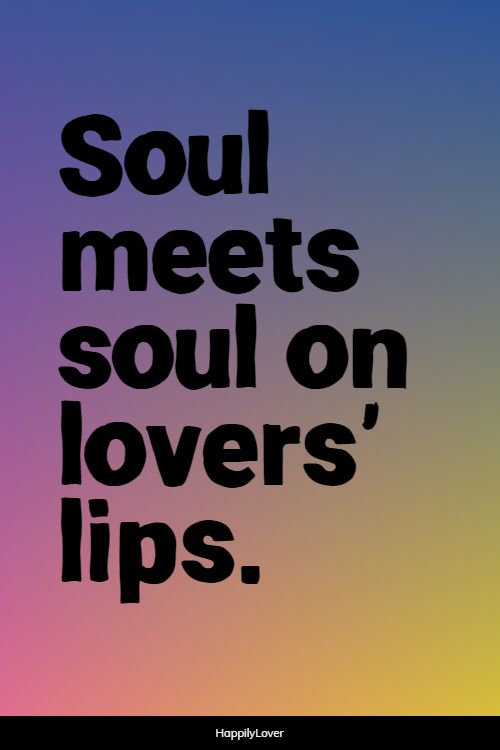 A marriage is like a long trip in a tiny rowboat; if one passenger starts to rock the boat, the other has to steady it; otherwise they will go to the bottom together. – David Reuben
I will forever be there to laugh with you, to lift you up when you are down and to love you unconditionally through all of our adventures in life together. – Unknown
I promise to take care of you when you are old but the first time you hit me with your cane, I'll wash your dentures in toilet water. – Unknown
Wishing both of you a world of happiness and joy on this wonderful day. Congratulations on your engagement, we are so delighted for you!
Congratulations to the perfect couple! Your love has reached new heights. May your future be a bright and happy one.
I congratulate you both for your love and togetherness and wish you peaceful and wonderful times ahead in life. Congratulations on your engagement.
Congratulations to the future bride and groom! May your love grow for each other every day!
I wish you all the success, happiness and everlasting love of your dreams. Congratulations on engagement!
Congratulations for committing to stay by each other for the rest of your life! May the coming years be filled with unimaginable happiness!
Remember tonight, for it is the beginning of always. – Dante Alighieri
Love is the expansion of two natures in such fashion that each include the other, each is enriched by the other. – Felix Adler
You are my heart, my life, my one and only thought. – Arthur Conan Doyle
Love is the longing for the half of ourselves we have lost. – Milan Kundera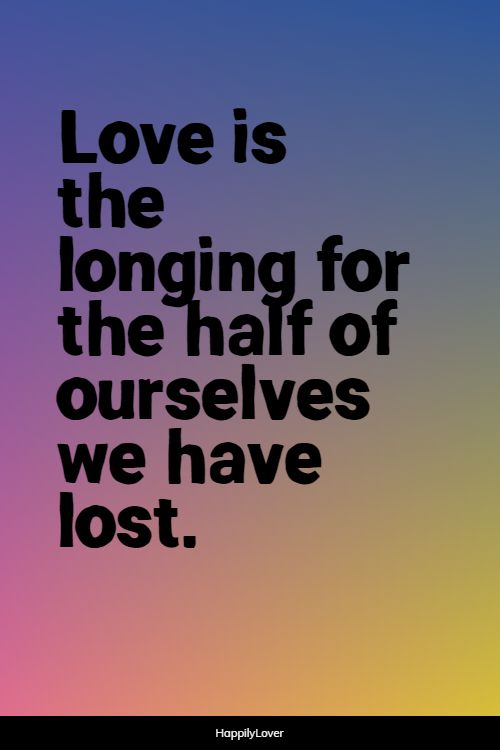 They say that marriages are made in heaven. But so is thunder and lightning. – Clint Eastwood
You come to love not by finding the perfect person, but by seeing an imperfect person perfectly. – Unknown
Many congratulations on tying the knot! May today be just the beginning of a happy life together. Wish you both a prosperous future ahead.
You both are so lucky that you have found each other out of millions of people in this world. What a perfect couple you are! Congratulations!
I am so fortunate that I can call you mine, and I promise to put every effort to keep it this way.
In you, I've found my missing pieces, and I want to be by your side till eternity passes away.
You don't need to be on the same wavelength to succeed in marriage. You just need to be able to ride each other's waves. – Anonymous
If you live to be a hundred, I want to live to be a hundred minus one day, so I never have to live without you. – A.A. Milne
Never go to bed mad. Stay up and fight. – Phyllis Diller
I choose you and I'll choose you over and over and over without pause, without a doubt, in a heartbeat, I'll keep choosing. – Unknown
Love would never be a promise of a rose garden unless it is showered with light of faith, water of sincerity and air of passion. – Unknown
Cause you make me feel so brand new, and I want to spend my life with you. – Al Green
A man without a wife is like a vase without flowers. – African Proverb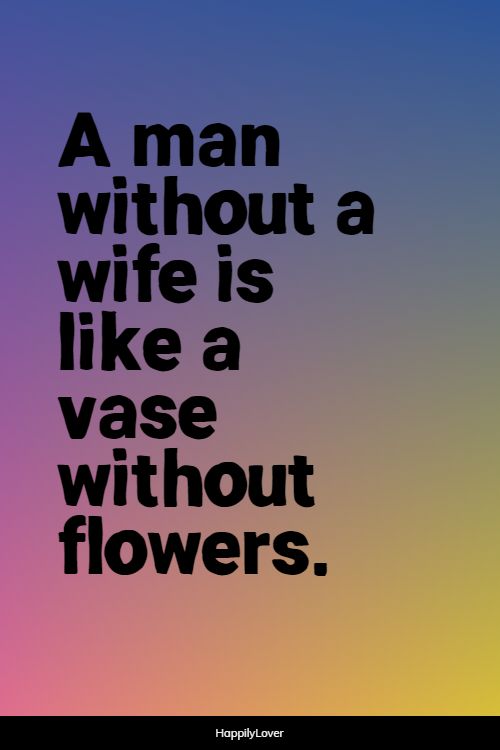 Through every thick and thin, I've always found you beside me. Happy engagement to the love of my life.
With that ring, I gave you the ownership of my heart. Every single moment I live is committed to loving you. Happy engagement, my beloved.
You are an angel who turned my world into heaven. I can't wait to make you my life partner officially.
Putting the ring in your finger, I gave you my promise to stick with you till the end. Happy engagement, my love.
The best and most beautiful things in this world cannot be seen or even heard, but must be felt with the heart. – Helen Keller
Ultimately the bond of all companionship, whether in marriage or in friendship, is conversation. – Oscar Wilde
Beautiful Engagement Quotes
Anyone can catch your eye, but it takes the ride worthwhile. – Franklin P. Jones
Love is just a word until someone comes along and gives it meaning. Your love paints a beautiful picture of what love really means. – Unknown
My name sounds even cuter with your last name added to it. – Unknown
Love does not consist of gazing at each other, but in looking together in the same direction. – Antoine de Saint-Exupery
It's so great to find that one special person you want to annoy for the rest of your life. – Unknown
Advice for almost married men: Never laugh at your wife's choices, you are one of them. – Unknown
He stole my heart, so I'm going to steal his last name. – Unknown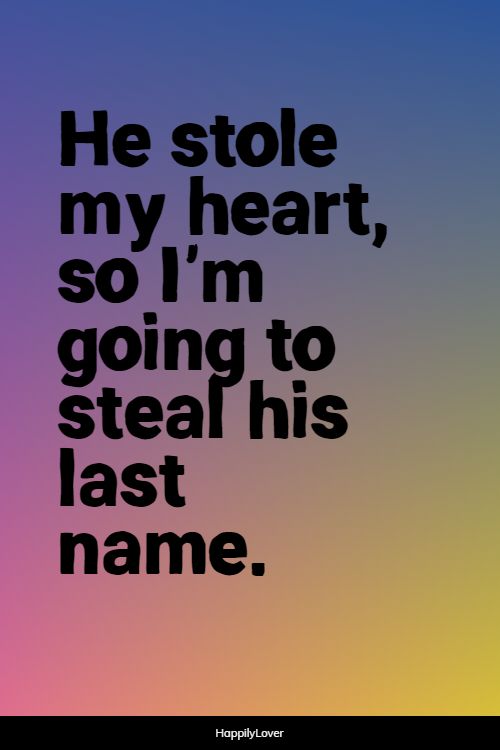 I hope that one day, when you get engaged, it is with the person that matters to you, the one you love, not someone you are forced to be with. – Unknown
Doubt thou the stars are fire; doubt that the sun doth move; doubt truth to be a liar; but never doubt I love. – William Shakespear
The most important four words for a successful marriage: 'I'll do the dishes.' – Unknown
Every day I spend with you feels magical. I don't want to miss this magic for a single moment in my life. Just waiting so dearly to make you mine forever!
Seeing you both getting engaged is making me the happiest. Always cherish your togetherness through out
May this beautiful connection of your lives bring you endless joy. God bless you two.
As you both step into a new journey, may you get the best of what life can offer. Keep loving each other. Happy engagement!
For a lovely couple who shares a love as colorful as a rainbow and as deep as the ocean. Happy engagement! I am thrilled for you both!
Happy thoughts to you both in this time of your engagement. May love to be with you always.
The love you share is pure and beautiful. This is my warm wish to the world's most wonderful couple. May your love for each other eternally grow.
May the years to come to be filled with blessings, love, and happiness for you both.
I can't think of anyone else who loves and looks at each other the way you two do. Happy engagement day, I am so proud of you!
Some knots are meant to be tied forever. Have a sweet and smooth journey towards eternity holding each other's hand.
A thousand years filled with happiness is nothing compared to a day I spend with you. Your love is the biggest miracle in my life. Happy engagement!
This day is special for both of us, we will cherish all the moments of this day forever during our marriage.
We have just exchanged rings and now it feels like our souls are connected to each other. Happy engagement, my soon to be life partner!
Finally, the day has arrived when I will get engaged to you. We are not only getting engaged, we will be binding our soul together for our love to reach the highest height in heaven.
We both shall attach invincible connection between our hearts on this day when we make each other wear the rings.
Time is too slow for those who wait, too swift for those who fear, too long for those who grieve, too short for those who rejoice, but for those who love, time is eternity. – Henry Van Dyke
Let us be together for the rest of our lives, I will assure you that, starting from this engagement. – Unknown
I have found the one my soul loves. – Song of Songs 3:4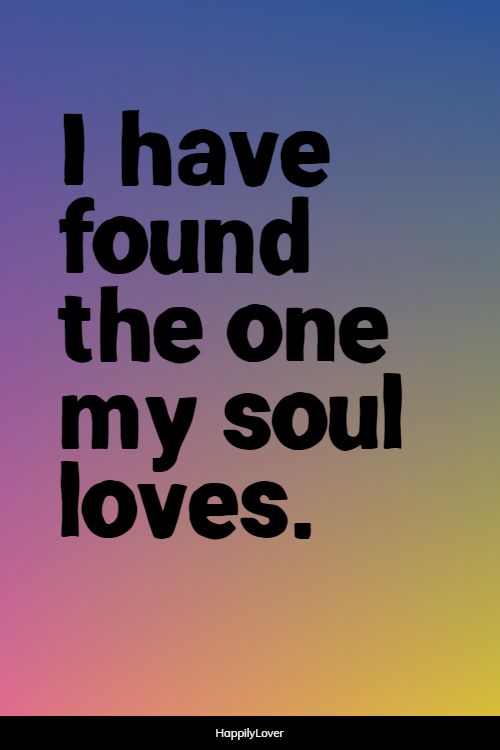 The best thing to hold onto in life is each other. – Audrey Hepburn
Engagement: a reason to stop putting in the effort to look good for each other. Congratulations! – Unknown
Marriages don't work when one partner is happy and the other is miserable. Marriage is about both people being equally miserable. – Forget Paris
In the arithmetic of love, one plus one equals everything, and two minus one equals nothing. – Mignon McLaughlin
But Ruth said, 'Do not urge me to leave you or to return from following you. For where you go I will go, and where you lodge I will lodge. Your people shall be my people, and your God my God. Where you die I will die, and there will I be buried. May the Lord do so to me and more also if anything but death parts me from you.' – Ruth 1:16-17
Thinking of you keeps me awake. Dreaming of you keeps me asleep. Being with you keeps me alive. – Unknown
If I were to live a thousand years, I would belong to you for all of them. If we were to live a thousand lives, I would want to make you mine in each one. – Michelle Hodkin
Give a man a finger, he'll put a wedding ring on it! – Ljupka Cvetanova
If you tell me you love me, I might not believe you but if you show me you do, then I will. – Unknown
The meeting of two personalities is like the contact of two chemical substances; if there is any reaction, both are transformed. – Carl Jung
For marriage to be a success, every woman and every man should have her and his own bathroom. The end. – Catherine Zeta-Jones
Our love will finally reach it's destination today! Cannot wait any longer to become your soul mate.
You are a piece of heaven I have found on earth and I can't wait to spend the rest of my life by your side. Happy engagement, darling.
I still can't believe that you chose me to spend your life with. Thank you for completing me, my love. Happy engagement.
Happy engagement, my partner for eternity. Being with you feels like home and building our home together is everything I dream of now.
May you find the spirit to go further in life, hand in hand with your beloved. Best wishes on your engagement!
Cherish the precious ring also be responsible for preserving it, as it symbolizes the bond of love between you two.
I wanna make you smile whenever you're sad. Carry you around when your arthritis is bad. All I wanna do is grow old with you. – Adam Sandler
Engagement is trying to figure out each other's quirks before the two of you get married. – Unknown
He liked it. So he put a ring on it. Congratulations! – Unknown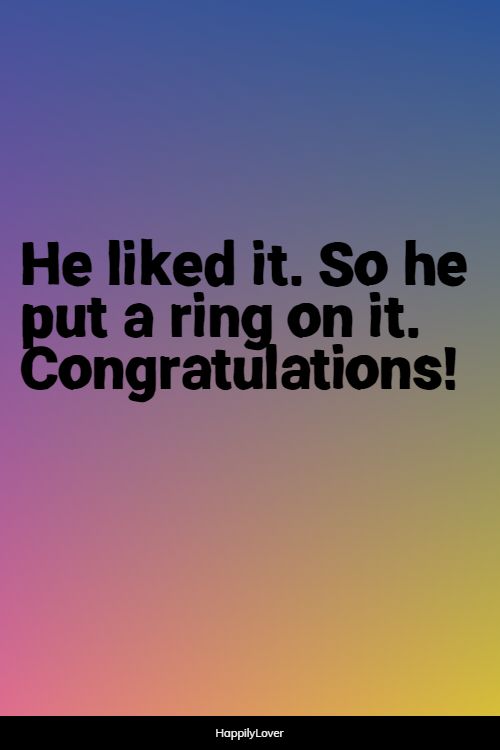 Who said you guys were allowed to get engaged without my permission? Oh well, you can have my blessing anyway. – Unknown
Marriage is not easy so never marry someone else for other reasons besides love. – Unknown
Engagement is more like a getting to know if you really want to marry someone for real. – Unknown
For it was not into my ear you whispered, but into my heart. – Judy Garland
I heard the happy news of your engagement! So happy to know you have found love. Have a happy life ahead!
To a cute and wonderful couple: may you have a happy and blessed life ahead of you. I am so thrilled to hear your news. Be happy!
We're really excited that you've taken the next step! May your future together be a bright and happy one. All the best!
After so much waiting and anticipating two hearts unite for a single beating. May you find love, joy, peace and contentment.
The news of your engagement is certainly a wonderful one. I am glad for you. You're two wonderful people who make a great couple. Keep loving each other.
It all started in a sweet spark. Then it grew into love. May you cherish every moment as one couple. Wishing you all the best to share with one another.
We're really excited to be celebrating your engagement! May your love for one another only grow stronger. Lots of love.
I have an engagement ring, which is my favorite accessory. – Jules Asner
He felt now that he was not simply close to her, but that he did not know where he ended and she began. – Leo Tolstoy
Between a man and his wife nothing ought to rule but love. – William Penn
Engagement Quotes For Him
Do I love you? My god, if your love were a grain of sand, mine would be a universe of beaches. – The Princess Bride
May your love story continue forever. – Unknown
With blessings from all of us, may the journey of your love life be full of support and trust for each other. Have a blissful engagement day!
I have no worries about you getting engaged, as I know that your soul mate will always stick to you like your shadow, protecting you from all the odds of life. Congratulations!
This is the most blissful moment in my life because my dear sister, you look the happiest at this moment. All good wishes to you and your new life!
Seeing how happy you make each other, I can't help being excited for your future together. Congratulations!
You will be taking up the responsibility for the woman of your life by getting engaged today. Take the responsibility sincerely. My best wishes are with you.
Life, and love, are precious. – Unknown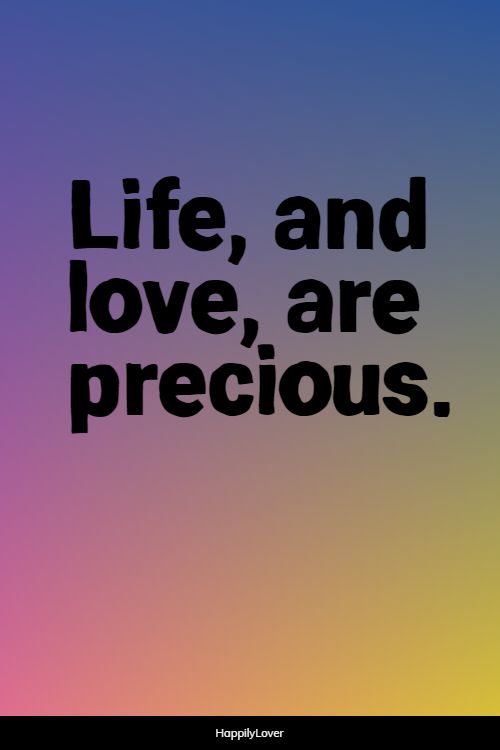 Two souls, one heart. – Unknown
When you see a married couple walking down the street, the one that's a few steps ahead is the one that's mad. – Helen Rowland
For better or worse, 'til death do us part, I'll love you with every beat of my heart, and I swear. – All-4-One
When you get engaged with someone and you want to get married as soon as possible, that is love. – Unknown
I try to remember, as I hear about friends getting engaged, that it's not about the ring and its not about the wedding. It's a grave thing getting married. And it's easy to get swept up in the wrong things. – Gwyneth Paltrow
The thought of seeing you as a groom makes me happy in ways I can't possibly explain. Godspeed!
May your marriage life be filled with bliss and trust the instant you both exchange rings. Have a great marriage life ahead!
May all your dreams come true. Tons of happiness too. To cherish each other as lovers do these I simply wish for both of you.
May your engagement signify the start of something really great. Wishing you a wonderful and happy life together. Lots of love.
I'm glad you're trying each other's knots for good. You'll be exchanging sacred vows soon. May God bless you in abundance and blessing to walk in faith, unity and love everlasting.
You're two wonderful people who make a great couple! Wishing you all the best with the lead-up to the wedding and for the future. Lots of love.
Cheers to an eternal commitment. A strong bond as husband and wife. To love and to cherish each other forever singing sweet hymns of love together. I'm happy to see you finally engaged.
May you get all the blessings of all the angels of heaven so that you can begin the journey of companionship with bliss.
I won't give my heart to another girl until God shows me it's my wife. – Eric Ludy
The only gift is a portion of thyself. – Ralph Waldo Emerson
A happy marriage is the union of two good forgivers. – Ruth Bell Graham
Spouse: someone who'll stand by you through all the trouble you wouldn't have had if you'd stayed single. – Unknown
Each time you happen to me all over again. – Edith Wharton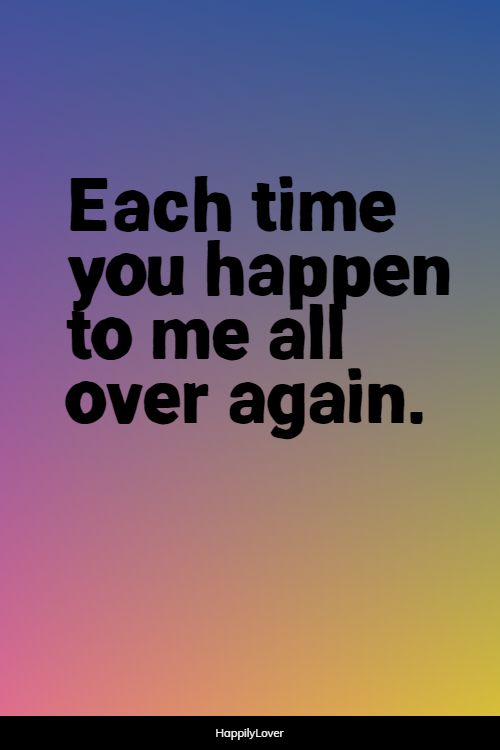 Newlyweds become oldyweds, and oldyweds are the reasons that families work. – Unknown
What greater thing is there for human souls than to feel that they are joined for life-to be with each other in silent unspeakable memories. – George Eliot
Without you, I'm nothing, with you I'm something, but together we are everything. – Unknown
Marriage is a mosaic you build with your spouse. Millions of tiny moments that create your love story. – Jennifer Smith
The real act of marriage takes place in the heart, not in the ballroom or church or synagogue. It's a choice you make-not just on your wedding day, but over and over again-and that choice is reflected in the way you treat your husband or wife. – Barbara de Angelis
I feel like this is the beginning, though I've loved you for a million years. – Stevie Wonder
Enjoy today's special day wholeheartedly and preserve all the moments in your memory, especially the memory of exchanging the rings.
Tightly hold each other's hands and accomplish each of your aims. In this new chapter of life, I wish you the best.
Seeing you two together makes me believe in love. Wishing you a happy marriage.
Your love story makes fairy-tales seem real. I pray for your happily ever after.
You haven't only found yourself a life-partner, you've got us a family member too. I'm proud of you both.
May the unification of your hearts lead you to blissful family life. Congratulations on your engagement!
To keep the fire burning brightly there's one easy rule: Keep the two logs together, near enough to keep each other warm and far enough apart-about a finger's breadth-for breathing room. Good fire, good marriage, same rule. – Marnie Reed Crowel
Engagement is the time when you have a clear view of how wonderful your coming life will be. So try to get the best vision of a great and wonderful future waiting for you. – Unknown
A relationship is like a house, when a light bulb burns out you do not go and buy a new house, but you fix the light bulb. – Unknown
Engagement Quotes For Her
An excellent wife who can find? She is far more precious than jewels. The heart of her husband trusts in her, and he will have no lack of gain. – Proverbs 31:10-11
By bringing you two together, God once again proved that he's the best decision-maker. Happy engagement.
Congratulations! I pray for the love in your hearts and the smiles on your faces to stay intact, forever.
Many happy returns to our engagement day. The memories of that day are still so fresh in my mind; just like my love for you, always so fresh and new.
You always make me feel like I'm living inside a paradise of love and happiness. Thank you for loving me so much. Happy engagement day!
Seeing the dream of our togetherness come true is overwhelming my heart by thinking about the beautiful journey of love that will begin today.
Today our soul is getting bonded forever; I promise to support you during hard times and to be your strength forever.
For you see, each day I love you more, today more than yesterday and less than tomorrow. – Rosemonde Gerard
We are not perfect, we learn from our mistakes. And as long as it takes, I will prove my love to you. – Sara Bareilles
What a happy and holy fashion it is that those who love one another should rest on the same pillow. – Nathaniel Hawthorne
The success of love is in the loving, it is not in the result of loving. – Mother Teresa
Forgive one another, as God forgives you. – New Testament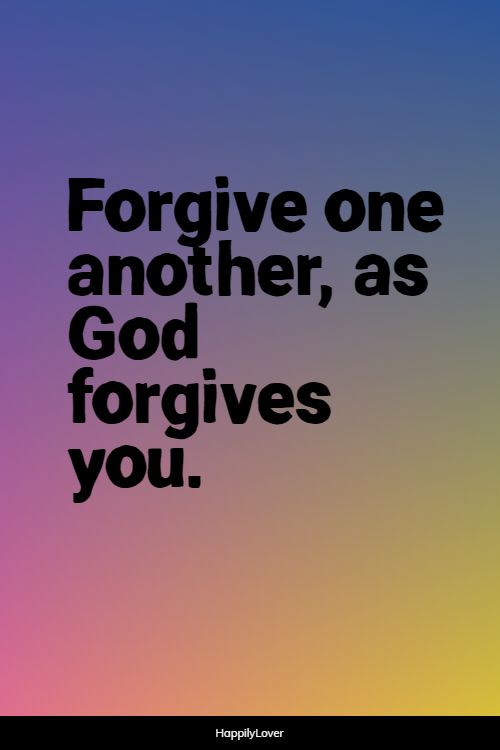 I wish I had done everything on Earth with you. – The Great Gatsby
As we are about to ride the boat to accomplish the journey of love, we will face many ups and downs, but we will face it all together.
Along with sharing days of our life together, I promise to share with you my confidence, strength, happiness and everything that belongs to me is yours.
From today onward, along with sharing the bond of love we will take care of each other's loved ones and take up responsibilities to look after them equally.
All the best wishes for you and your new life that is just about to begin. Your happiness matters the most to us in the end. Congratulations!
May God continue to shower you with his blessings in the coming years. You have always been a treasure for us. We have every reason to believe that your new life will be filled with happiness!
May your new life be filled with the flavors of youth and the fragrance of new love. Congratulations my dear. You made us really happy!
It's just the beginning of your 'happy ever after' love story. Many more blissful memories are yet to be made. Congratulations!
What a perfect time to look into each other's eyes and decide to grow old together for the rest of life. You both are among the blessed souls. Congratulations!
It's been a real pleasure to be an acquaintance of two beautiful souls who are deeply in love with each other. Happy engagement!
You truly deserve each other, both at your best and at your worst, through the years and throughout the years. All the best wishes for you on this day!
Simply by looking at you two, one can easily see that you both share a kind of love that is never meant to fail or fade. It's a great decision to be engaged with each other! Congratulations!
May the new life gives you countless opportunities to make memories like this one. May you come closer to each other over the years. Happy Engagement!
I hope you have a calm and stress-free life in all the coming days leading up to your wedding day! I was so excited during mine that I couldn't sleep for three days after my engagement!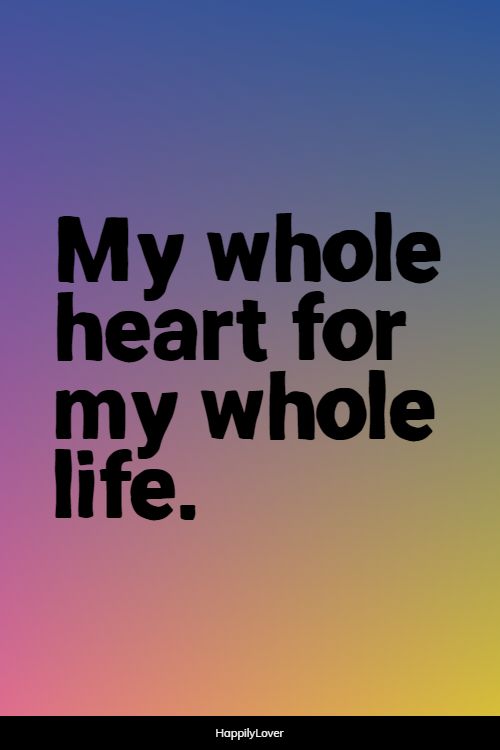 So you are engaged now. I will have a new place to go and hang out. I am so excited about this. Congratulation dear.
Getting engaged is like putting a down payment on a mortgage which you will be a lifetime liability. Be more careful!
Congratulations on finally getting the right to officially love and annoy your partner for the rest of your life.
May your engagement day be blessed by the blessings of the Almighty and by the prayer of your loved ones.
I wish for the smiles of you two to last forever brightening your lives. Congratulations on your togetherness!
I pray that the sheen of your rings shines through the lives of you both brightening up your marriage life. Sending my heartfelt wishes to you both!
You both have successfully reached the day of your souls getting bonded. My best wishes and blessings will always be with you.