If you fall in love with someone, you want to make him feel always happy. If you could do it, you would be happy with him. And when you notice the importance of making someone happy you will try to do this in every part of life.
Anniversary Quotes For Him
Cheers to your special day. Happy Anniversary!
I didn't think it was possible, but I love you more and more with each passing year. Here's to another year filled with love. – Anonymous
It's time to celebrate all over again. Happy Anniversary!
Everyday I discover that I love you even more, and in this infinite universe I will love you till the ends. – Alicia N Green
Here's wishing you another year of true love. Happy Anniversary!
The minute I heard my first love story I started looking for you, not knowing how blind that was. Lovers don't finally meet meet somewhere. They're in each other all along. – Rumi
Warm wishes to you on your marriage milestone. Happy Anniversary!
Every heart sings a song, incomplete, until another heart whispers back. Those who wish to sing always find a song. At the touch of a lover, everyone becomes a poet. – Plato
Here's to another love-filled year together. Happy Anniversary!
You have touched a part of my heart that no one else has ever been able to get to. I will love you forever. – Anonymous
Every day, continue to love each other more and more. Happy Anniversary!
So, I love you because the entire universe conspired to help me find you. – Paulo Coelho
Dos. Deux. Duo. However you say it, this day is about you two! Happy Anniversary!
I love you for all that you are all that you have been and all that you are yet to be. – Anonymous
Best wishes to the best couple I know. Happy Anniversary!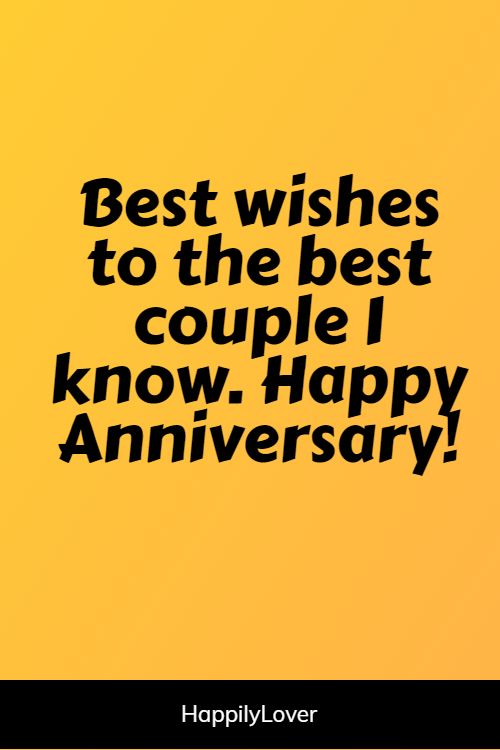 I don't want our lives to be quoted as an example of the perfect marriage, but as the coolest adventure ride that two people ever took. – Anonymous
This special day is reserved just for you. Happy Anniversary!
Biology says that a man's behavior changes as he ages. But you have proved that wrong because you're still as romantic and charming as you were when we started dating. Happy anniversary. – Anonymous
Skip the dress and tux, and enjoy some cake in the comfort of each other's company. Happy Anniversary! – Megan Rubey
Thank you for always being my rainbow after a storm. – Anonymous
Thanks for being the big spoon to my little spoon.
One year ago, you kissed me goodnight for the first time. – Anonymous
I'm still glad you met me.
A year has flown by, and I didn't even realize it. Is the rest of our lives together going to run just as smoothly? I hope so. – Anonymous
Another year past, and I'm still achin' for your bacon.
Spending one year with you in pure bliss equals a thousand years of experiencing all the other pleasures of life. – Anonymous
You'll always be my stud muffin.
No matter how much time goes by, I'll never forget the first time you looked at me and how I fell in love. – Anonymous
You are and will always be my happy place.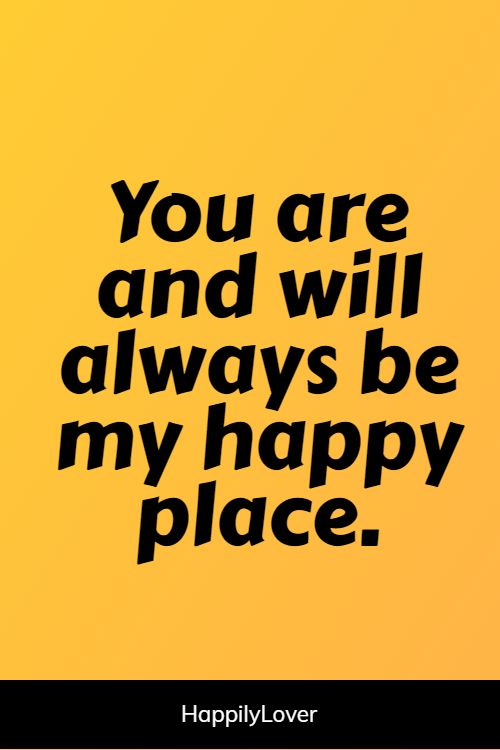 It's all about the first person you want to tell the good news to. – Anonymous
Sleeping by your side guarantees sweet dreams.
When I saw you I fell in love, and you smiled because you knew. – William Shakespeare
Thanks for being my handyman even when nothing between us ever feels broken.
The best feeling in the world is kissing someone for the first time when you've really wanted to kiss them for a long time. – Anonymous
For better or worse, I still choose you.
They say the first year is the hardest, but when you're married to your best friend nothing could be easier. – Anonymous
You're the only team I ever want to play on.
Megan Rubey
Being deeply loved by someone gives you strength, while loving someone deeply gives you courage. Happy first anniversary. – Anonymous
Marrying you was the smartest thing I ever did.
Best day in my life. Happy anniversary to you my dear. – Anonymous
You're as beautiful today as you were on our wedding day.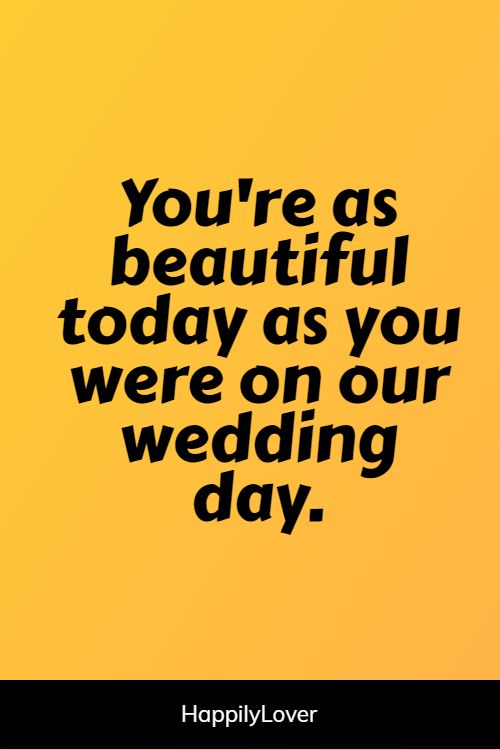 The best love is the kind that awakens the soul; that makes us reach for more, that plants a fire in our souls and brings peace to our minds. That's what I hope to give you forever. – Nicholas Sparks
I seriously won the lady lottery!
Thanks for not holding out for better.
Love is not something you go out and look for. Love finds you, and when it does, ready or not, it'll be the best thing to ever happen to you. – Anonymous
Another year with you makes me hope we live forever.
If someone asked me to describe you in two words I'd say, simply amazing. – Anonymous
I didn't think it was possible to love you anymore, but yet, here I am.
Sometimes someone comes into your life, so unexpectedly, takes your heart by surprise, and changes your life forever. – Anonymous
I looked up "perfect" in the dictionary and there was a picture of you.
Thank you for reminding me what butterflies feel like. – Anonymous
As lovely as you looked in your wedding dress, you in yoga pants makes my heart skip a beat.
You are the source of my joy, the center of my world and the whole of my heart. – Anonymous
To my doe: I love you, deer.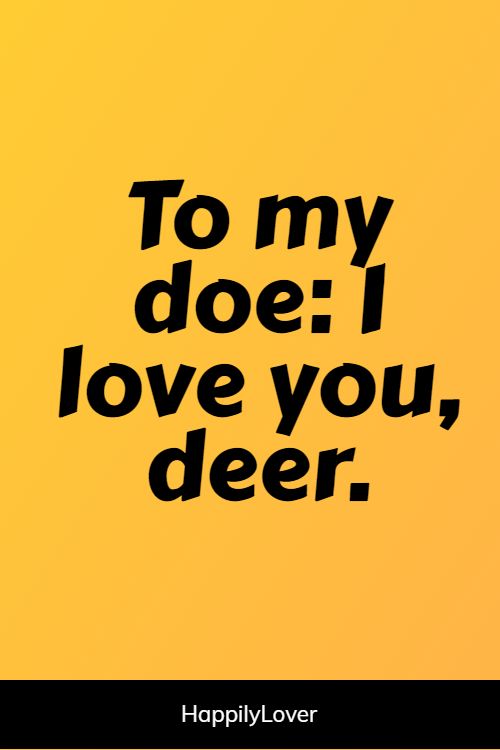 When I tell you I love you, I am not saying it out of habit, I am reminding you that you are my life. – Anonymous
I love you more than yesterday-yesterday you pissed me off.
I am so totally, completely, overwhelmingly, eye-poppingly, life-changingly, spectacularly, passionately, deliciously in love with you. – Anonymous
Here's your annual reminder that you married up.
I love you every step of the way. – Anonymous
Congrats on rocking this marriage shit.
All of these years you've heard me nag. But on this day, I'm going to brag. – Anonymous
I know that loving me isn't always easy, but at least it's worth it.
The first year was magical, the rest will be the same too… I cherish the warmth of being wrapped, in the love given by you. – Anonymous
Like a kick to the gut, you'll always take my breath away.
We are all a little weird and life's a little weird, and when we find someone whose weirdness is compatible with ours, we join up with them and fall in mutual weirdness and call it Love. – Dr. Seuss
Year after year, you're still the only person I don't want to punch in the throat.
I always wake up smiling, I think it's your fault. – Anonymous
Choosing you makes up for all the bad decisions I've ever made.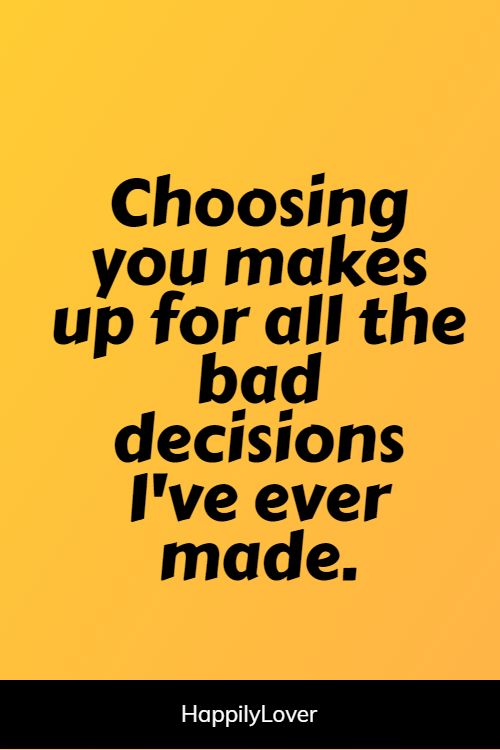 The secret of a happy marriage remains a secret. – Anonymous
Of all the love stories in the world, ours will always be my favorite.
Marriage is a relationship in which one is always right and the other is the husband. – Anonymous
On this day, and every day, I am reminded why we are meant for each other.
You're the only one I want to annoy the rest of my life. – Anonymous
Every day, I love you more than the day before.
Good thing you don't have to suffer from a lack of vitamin me. – Anonymous
My love for you continues to grow each day, as I love you more than I did yesterday and less than I will tomorrow
Love is being stupid together. – Anonymous
No words can express the everlasting love I have for you.
Sometimes I wonder how you put up with me. Then I remember, oh I put up with you. So we're even. – Anonymous
Happy anniversary to the love of my life and here's to many more years of happiness to come.
The most wonderful thing I decided to do was to share my life and heart with you. – Anonymous
Your face will always be my favorite.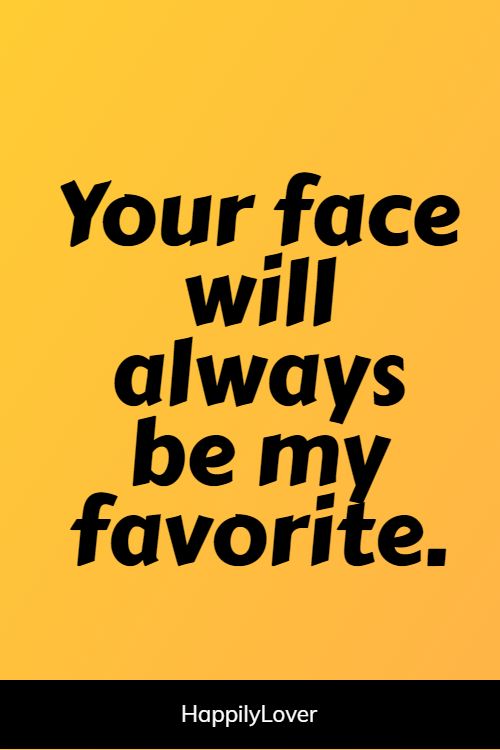 We may not have it all together but, together we have it all. – Anonymous
Thanks for keeping my feet warm at night.
A strong marriage rarely has two strong people at the same time. It is a husband and wife who take turns being strong for each other when the other feels weak. – Ashley Wiillis
Owl I'll ever need in life is you and the nest we built together.
He's more myself than I am. Whatever our souls are made of, his and mine are the same. – Emily Brante
Thanks for never streaming a Game of Thrones episode without me by your side.
Thank you for being you. For sharing your love with me. For inspiring me to accept myself. For helping me see the unique beauty in imperfection. For showing me that love is something you do; something not to just be said, but also to be shown. – Steve Maraboli
Another year together and I'd still choose you over a room full of puppies.
I still get butterflies even though I've seen you a hundred times. – Anonymous
You'll always be the cookies to my milk.
Our anniversary celebration does not have the colorfulness of piñatas, grandeur of fireworks or the thump of loud music. But it has the colorfulness of our memories, grandeur of our love and thump of our hearts beating for each other forever. – Anonymous
Thanks for helping me believe that soulmates do exist.
This is all I want to do with you forever. – Anonymous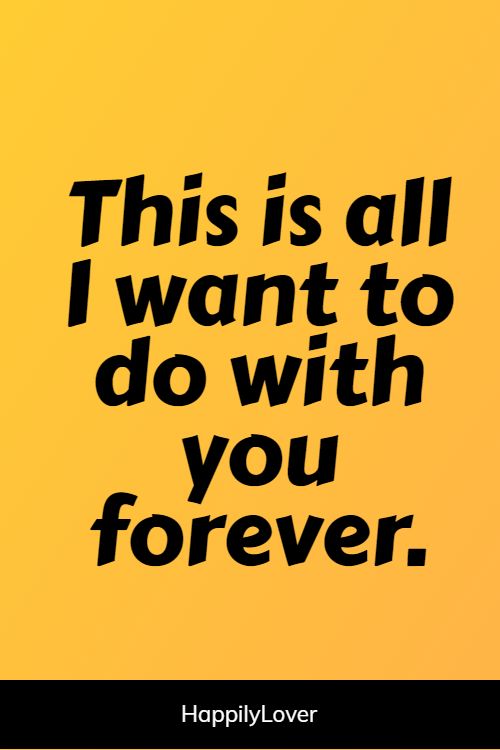 May today be almost as special for you as the day I was born.
Forever is a long time but I wouldn't mind spending it by your side. – Anonymous
For all the love you gave us kids, thanks for never shorting one another.
The best relationships are the ones you never saw coming. – Anonymous
Thanks for making "love" mean more than I ever thought it could.
The real lover is the man who can thrill you by kissing your forehead. – Marilyn Monroe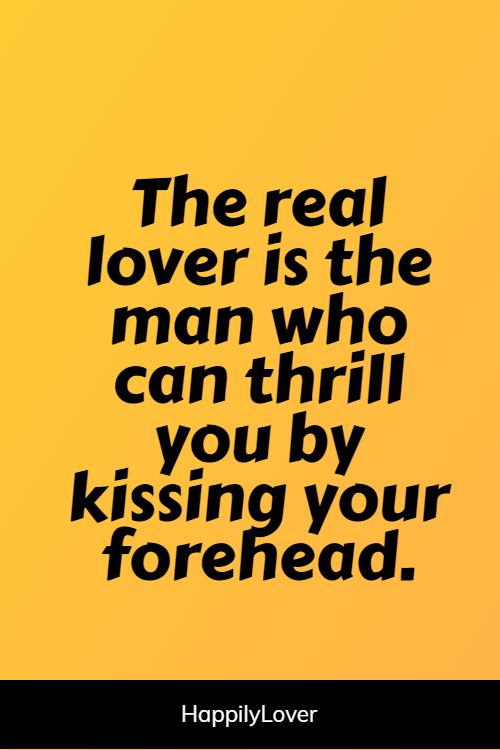 Thank you for making it last as long as you have-the holidays are hard enough.
When I wake up and look at him, I still can't believe he's mine. How did I get so lucky? – Anonymous
When it comes to love, I hope the apple doesn't fall far from the tree.
Love is not about how many days, weeks or months you've been together, it's all about how much you love each other every day. – Anonymous
You planted the seed years ago, but it's your love that keeps our family tree rooted.
I will never forget the moment I realized I loved you. – Anonymous
Like peanut butter and jelly, you two are better together.
You make me laugh even when I don't want to smile. – Anonymous
Congrats to the coolest couple who knows how to keep it hot.
I want to be with you now and I want it to stay like this forever. – Anonymous
You two go together like popcorn and Netflix.
Meeting you was like listening to a song for the first time and knowing it would be my favorite. – Anonymous
It makes me happy to know you'll always have each other…when you need a ride to the airport.
He had beautiful eyes. The kind you could get lost in. And I guess I did. – S.B.
If your love is wrong, I don't want to be right.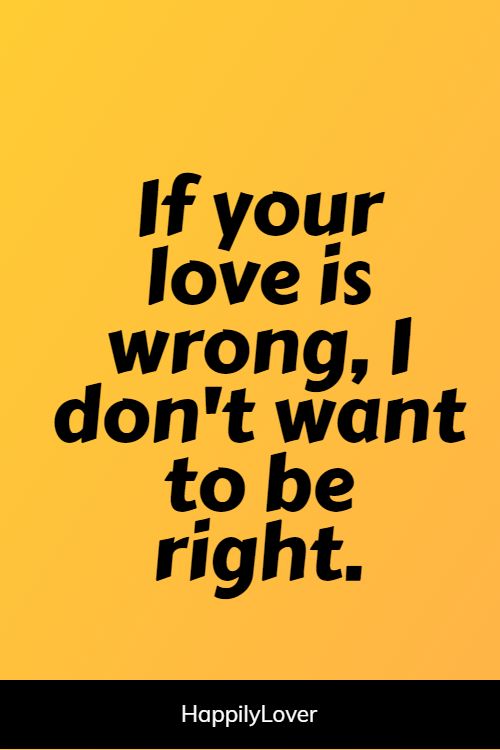 At least celebrating your love this year doesn't require renting a tux.
One plus one plus equals another year to celebrate you two.