Motivational quotes for kids of all ages about success, life, and happiness will inspire perseverance, courage and hard work.
Table of Contents
Inspirational Quotes For Kids
Don't let what you can't do stop you from doing what you can do. John Wooden
You are braver than you believe, stronger than you seem, and smarter than you think. Christopher Robin
Life doesn't give us purpose. We give life purpose. The Flash
Nothing is particularly hard if you break it down into small jobs. Henry Ford
Your attitude, not your aptitude, will determine your altitude. Zig Ziglar
Heroes are made by the path they choose, not the powers they are graced with. Iron Man
Why fit in when you were born to stand out? Dr. Seuss
With great power, comes great responsibility. Spiderman
Do what you can, with what you've got, where you are. Theodore Roosevelt
The secret of getting ahead is getting started. Mark Twain
You are much stronger than you think you are. Trust me. Superman
Survival can be summed up in three words: Never give up. That's the heart of it really. Just keep trying. Bear Grylls
The time is always right to do what is right. Martin Luther King, Jr.
The people who are crazy enough to believe they can change the world are the ones who do. Steve Jobs
Why do we fall? So we can learn to pick ourselves back up. Batman
If you tell the truth you don't have to remember anything. Mark Twain
If you can dream it, you can do it. Walt Disney
Better is possible. It does not take genius. It takes diligence. It takes moral clarity. It takes ingenuity. And above all, it takes a willingness to try. Atul Gawande
No Matter how bad things get, something good is out there, over the horizon. Green Lantern
The best way to predict the future is to create it. Abraham Lincoln
Short Inspirational Quotes For Kids
Success is only meaningful and enjoyable if it feels like your own. Michelle Obama
Only love can truly save the world. So I stay, I fight, and I give, for the world I know can be.
Be yourself; everyone else is already taken. Oscar Wilde
People will forget what you said. People will forget what you did. But people will never forget how you made them feel. Maya Angelou
If I cannot do great things, I can do small things in a great way. Martin Luther King Jr.
Unless someone like you cares a whole awful lot, nothing is going to get better. It's not. The Lorax, Dr. Seuss
Never let the fear of striking out stop you from playing the game. Babe Ruth
The moment you doubt whether you can fly, you cease forever to be able to do it. Peter Pan, J.M. Barrie
If my mind can conceive it, if my heart can believe it, then I can achieve it. Muhammed Ali
A little consideration, a little thought for others, makes all the difference. Eeyore, Winnie the Pooh
I don't love studying. I hate studying. I like learning. Learning is beautiful. Natalie Portman
Do, or do not. There is no try. Yoda, The Empire Strikes Back
Education is the passport to the future, for tomorrow belongs to those who prepare for it today. Malcolm X
Even miracles take a little time. The Fairy Godmother from Cinderella
What makes a child gifted and talented may not always be good grades in school, but a different way of looking at the world and learning. Chuck Grassley
Always let your conscience be your guide. The Blue Fairy, Pinocchio
My mother said I must always be intolerant of ignorance but understanding of illiteracy. That some people, unable to go to school, were more educated and more intelligent than college professors. Maya Angelou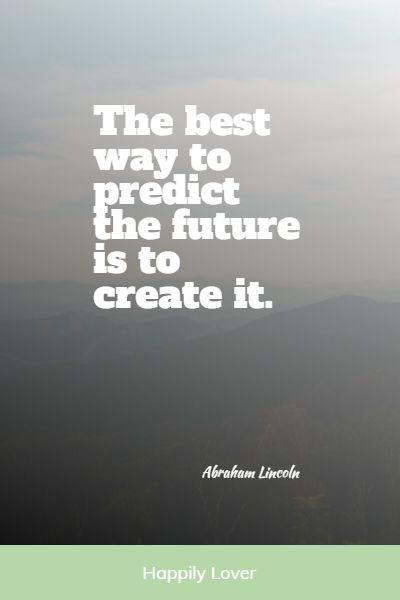 Life itself is the most wonderful fairy tale. Hans Christian Andersen
Look up at the stars and not down at your feet. Try to make sense of what you see and wonder about what makes the universe exist. Be curious. Stephen Hawking
We know what we are but know not what we may be. Shakespeare
Daily Inspirational Quotes For Kids
You don't learn to walk by following rules. You learn by doing and falling over. Richard Branson
Nothing worth having comes easy. Theodore Roosevelt
I arise in the morning torn between a desire to improve the world and a desire to enjoy the world. EB. White
Practice isn't the thing you do once you're good. It's the thing you do that makes you good. Malcolm Gladwell
To live is so startling it leaves little time for anything else. Emily Dickinson
Education is the key to unlocking the world, a passport to freedom. Oprah Winfrey
You can't use up creativity. The more you use, the more you have. Maya Angelou
Let us remember One book, one pen, one child and one teacher can change the world. Malala Yousafzai
It is our choices that show what we truly are, far more than our abilities. J.K. Rowling
Reading is to the mind what exercise is to the body. Joseph Addison
Twenty years from now you will be more disappointed by the things that you didn't do than by the ones you did do. So, throw off the bowlines. Sail away from the safe harbor. Catch the trade winds in your sails. Explore. Dream. Discover. H. Jackson Brown, Jr.
The beautiful thing about learning is that no one can take it away from you. B.B. King
Only surround yourself with people who will lift you higher. Oprah Winfrey
Always be a first-rate version of yourself, instead of a second-rate version of somebody else. Judy Garland
You have to be unique and different and shine in your own way. Lady Gaga
When one door of happiness closes, another opens. Helen Keller
If you see someone without a smile, give them one of yours. Dolly Parton
Never let the odds keep you from doing what you know in your heart you were meant to do. H. Jackson Brown
Mistakes are part of the dues one pays for a full life. Sophia Loren
One day the people that don't even believe in you will tell everyone how they met you. Johnny Depp
If they don't like you for being yourself, be yourself even more. Taylor Swift
Go confidently in the direction of your dreams. Live the life you have imagined. Henry David Thoreau
The future rewards those who press on. I don't have time to feel sorry for myself. I don't have time to complain. I'm going to press on. Barack Obama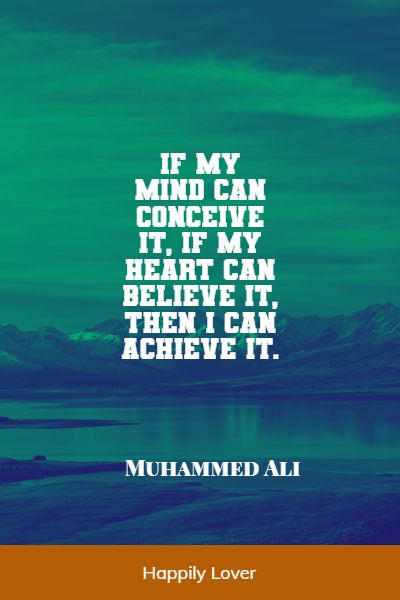 There are no regrets in life just lessons. Jennifer Aniston
I've missed more than 9000 shots in my career. I've lost almost 300 games. 26 times I've been trusted to take the game winning shot and missed. I've failed over and over and over again in my life. And that is why I succeed. Michael Jordan
It's hard to beat a person who never gives up. Babe Ruth
Cute Inspirational Quotes For Kids
The future belongs to those who believe in the beauty of their dreams. Eleanor Roosevelt
Never say never, because limits, like fear, are just an illusion. Michael Jordan
Learn from yesterday. Live for today. Hope for tomorrow. Albert Einstein
Do you know what my favorite part of the game is? The opportunity to play. Mike Singletary
The mind is the limit. As long as the mind can envision the fact that you can do something, you can do it, as long as you really believe 100 percent. Arnold Schwarzenegger
Champions keep playing 'til they get it right. Billie Jean King
I never worry about the problem. I worry about the solution. Shaquille' O Neal
Kindness is the language which the deaf can hear and the blind can see. Mark Twain
You're never a loser til you quite trying. Mike Ditka
Never look down on anybody unless you're helping them up. Jesse Jackson
He who is not courageous enough to take risks will not accomplish anything in life. Muhammad Ali
Work hard, be kind and amazing things will happen. Conan O'Brien
You can always, always give something, even if it is only kindness! Anne Frank
Logic will take you from A to B. Imagination will take you everywhere. Albert Einstein
A single act of kindness throws out roots in all directions, and the roots spring up and make new trees. The greatest work that kindness does to others is that it makes them kind themselves. Amelia Earhart
Be kind to unkind people. They need it the most. Ashleigh Brilliant
Be sure you put your feet in the right place, then stand firm. Abraham Lincoln
Kind words can be short and easy to speak, but their echoes are truly endless. Mother Teresa
In a world where you can be anything, be kind. Jennifer Dukes Lee
Even if you are on the right track, you will get run over if you just sit there. Will Rogers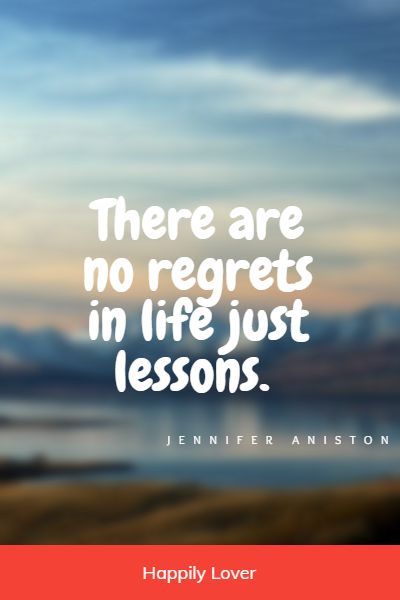 Kindness and politeness are not overrated at all. They're underused. Tommy Lee Jones
Good words are worth much, and cost little. George Herbert